More on the Jere Melo Killing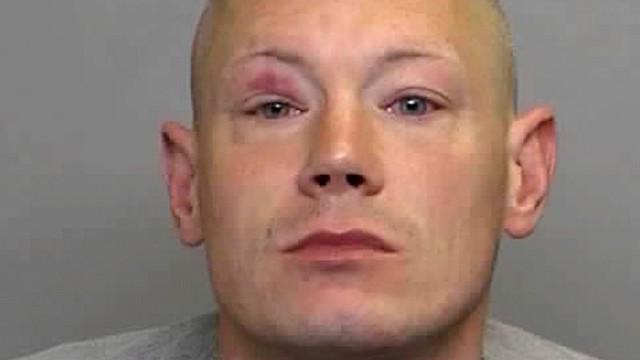 A comprehensive look at the Jere Melo killing and the suspect, Aaron Bassler by the Fort Bragg Advocate.
Smallcomb said Melo died of multiple gunshot wounds ranging from the lower to upper torso. Asked if the wounds entered from the front or back, Smallcomb replied, "Both."…
It's been widely reported that Melo was shot while encountering a pot farm in the forest east of Fort Bragg. When asked if a marijuana farm had been located where the incident occurred, Smallcomb confirmed there are numerous grows in that area of the forest.
However, what agents found closest to the shooting location was an opium farm, Smallcomb said. When asked, he said it did not appear that the farm was being operated by numerous people. In searching the area, officers also did not find any weapons.
"It looks like an individual operation," he said, noting that a typical opium farm essentially resembles a flower garden, with rows of poppies. Users scrape the plant's seed pods and typically transfer the opium substance onto dried marijuana or rolling papers.
It's been repeatedly suggested that there may be a connection between this incident and the Aug. 11 fatal shooting of Matthew Coleman.
Coleman, a property manager for the Mendocino Land Trust, was gunned down near his vehicle off Highway 1 near Westport. When asked if there is a possible connection between the two shootings, Smallcomb said, "Anything is possible."
When asked if bullets taken from both victims during forensic examinations matched, Smallcomb said that is "under close investigation."
ABC News spoke with Aaron Bassler's father.
Bassler told ABCNews.com both he and his daughter had called the jail after his son had gotten arrested for drunk driving half a year ago, and had also written letters to his public defender and the Sheriff's office, begging for him to get help.
"We tried to alert the authorities – basically the way I said it, I still have a copy of the letter, 'We fear for his safety, the family's safety and community's safety,' if this mental illness isn't addressed," Bassler said.
He reportedly received no answer.
Mendocino Sheriff Press Release:
Mendocino County Sheriff's Office, assisted by Fort Bragg Police, Cal Fire, Willits Police, California Highway Patrol, Fish and Game, Ukiah Police, Federal Bureau of Investigation and the National Guard, are continuing their search efforts in an attempt to apprehend Suspect Bassler for the murder of Victim Jere Melo. Officers are being supported by the Department of Justice as well as the Mendocino County District Attorney's Office.
Law Enforcement Officers are conducting ground and aerial searches in an attempt to locate Bassler and obtain evidence to assist in the successful prosecution of Bassler.
The ground search efforts are focused from the Northern Coast to the East towards Willits, CA. They also include any type of possible sightings as reported by the public.
Efforts will continue until the suspect is apprehended by law enforcement.
All residents in the area should remain vigilant and consciencious of their surroundings. Anyone with information as to the whereabouts of Suspect Aaron Bassler are encouraged to contact the Mendocino County Sheriff's Office at 707-463-4086 or 707-961-2479.
The Mendocino County Sheriff's Office would like to thank those residents and private companies, including the Skunk Train personnel and local media, who are supporting law enforcement by assisting in public address efforts in regards to law enforcement search efforts in our attempt to safely apprehend Suspect Bassler for the murder of Jere Melo.
UPDATE: Press Democrat put out another excellent piece yesterday asking whether Bassler could have also been responsible for the Matthew Coleman killing.
__________________________
Photo of Aaron Bassler who is being sought in connection with the death of Jere Melo from ABC News.