The Dark is Burning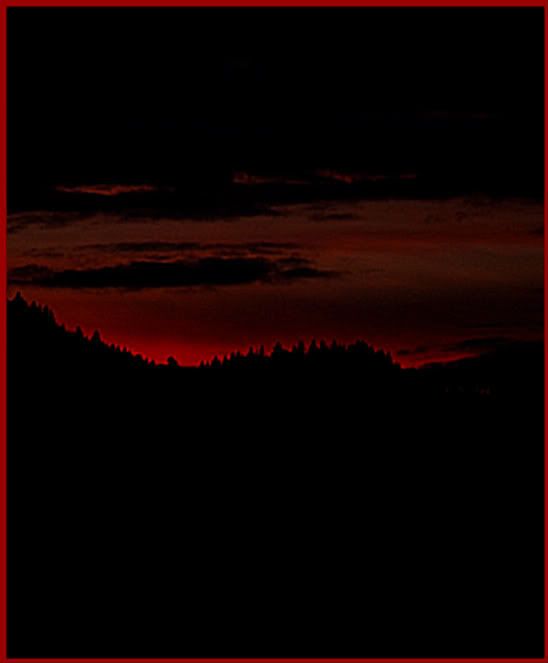 The Dark is Burning
Playing with my settings, I took this photo tonight. The real sunset was Tangerine and lavender–beautiful but this photo called to me instead.
It captures my feeling about the diesel burning through the Humboldt Nights to make Humboldt Green.
As a whole, I think I prefer photos that capture the truth of the actual moment.
But, sometimes, I like to manipulate the  colors or the crop to express something I'm feeling.