When does a Humboldt Christmas Begin?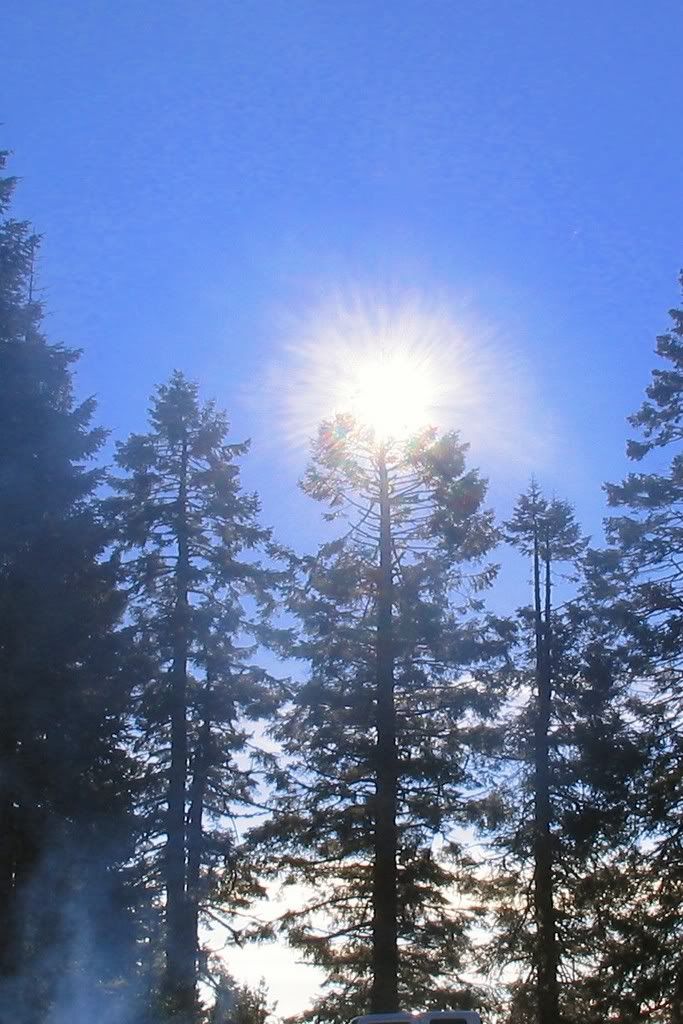 A Humboldt Christmas is not a December only Christmas. It begins early in November when the winds are wild and wet and somewhere the power lines are down but the generator is humming at home,–although you can't hear it except when the storm hushes–and soft lights are glowing and the fire is so hot the stove pipe purrs.
It begins after a dinner of thick stew so sizzling that the first bite bounces around in a little one's rose bud mouth like ball in an old-fashioned arcade game. It begins when the little one has wrestled one last time with Dad and one too many times with big brother.

It begins when Mom bustles boys big and little into bed. Then she sinks down into the big comfy armchair that is so enormous that it can seat up to 6 small children (and frequently does when the moppets' friends are over). It begins when she snuggles into that chair cuddling a cup of hot chocolate (and if she's really lucky the milk will come from Grampa's new cow with the cream still thick on the top).

Then the oldest red haired moppet will cry out that it's not fair that she gets hot chocolate and he gets bed. And Mom will say, "Shh, I'm getting in the mood for Christmas."

And, of course, that silences him–for 5 minutes. Finally, he asks with awe hushed voice, "How many more days till Christmas?" And Mom tells him and littlest red-haired moppet asks… .Well, suffice it to say Mom's hot chocolate gets cold before the last whisper slide into dreams.
Even when little moppets grow into deep voiced young men and a new little red headed moppet asks questions, Christmas still curls up beside the fire on a wet November night and stays humming happily until the final wayfaring family members have packed their bags and reluctantly shook off the Humboldt mud in late December.
Adapted from a Christmas letter many years ago