Porta Potty Burnt at Construction Site for New Miranda Market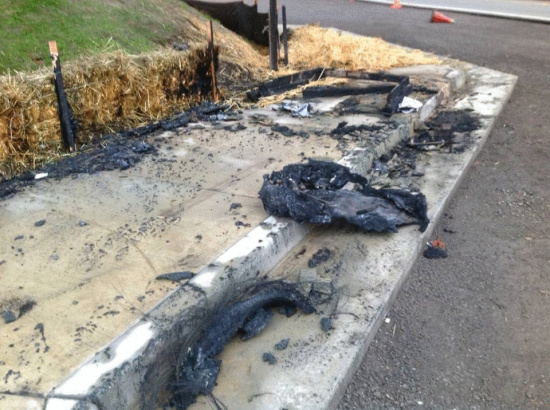 Photo provided by reader.
Around 4:30 this morning, firefighters in Miranda responded to the construction site of the new market. There they discovered a portable potty had been set on fire. The small structure burned to the ground and some nearby straw bales were also destroyed before the flames were extinguished.
According to Miranda Volunteer Fire Department Chief Robert Richardson, at first the crew thought that this was a warming fire built to deal with the unusual cold. However, after investigation and discovery that debris and a tire had been shoved inside the porta potty, the investigation is leaning towards arson.