When I'm Thin, I'll . . .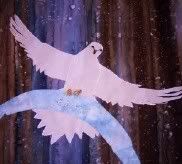 When I'm thin….
When I'm thin, I'll wear shorts when its hot.
I'll go dancing.
I'll wear a bathing suit.
I'll be comfortable meeting people who knew me when I was in high school.
I'll wear bright yellow pants.
I'll be a better martial artist.
When I'm thin, I'll …
I say it literally or metaphorically—every day. Sometimes several times a day.
But I just read Kate Harding's Shapely Prose Blog and vowed to change my attitude. This woman slices out the shivering white globs of cowardly thinking and leaves lean meaty thoughts behind.
http://kateharding.net/2007/11/27/the-fantasy-of-being-thin/
She exposes the self-hating mindset and lays out how we harm ourselves waiting to become someone we are not.
Striving for healthy eating is important. Yes! But stop waiting till I achieve a mythical body type before I do what I want!
When I'm thin…I'll be thin. But, until I get there and even if I don't, I'm living life–not waiting to live it!
(Okay, I'm still holding out for thinner thighs before I wear the bright yellow pants but, otherwise, here I come world;>)
————-
Photo:Freedom fabric art by me