Wetland Walk:Humboldt Bay National Wildlife Refuge
Feel like immersing yourself in nature but don't feel like getting wet or exhausted? Then the Humboldt Bay National Wildlife Refuge ( sometimes that link is down so try this one) is the place to go for a short jaunt. The Shore Loop trail is only1.7 miles of flat and well-maintained grass and gravel. Thousands of birds wheel and call overhead or settle in contented flocks on the water beside the path.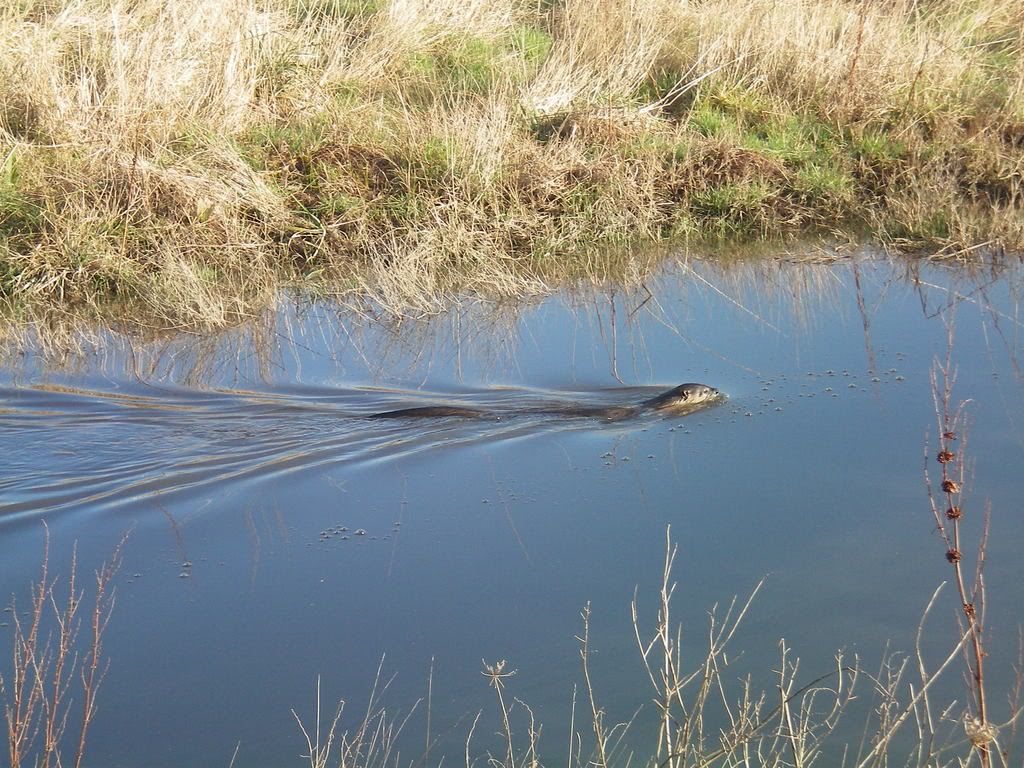 Birds aren't the only critters you'll see. Today, as I stole an hour from my town chores, I watched two otters sleekly swimming alongside the path. They kept a wary eye on me but seemed at ease. (I want a telephoto lens so I can take these pictures right!)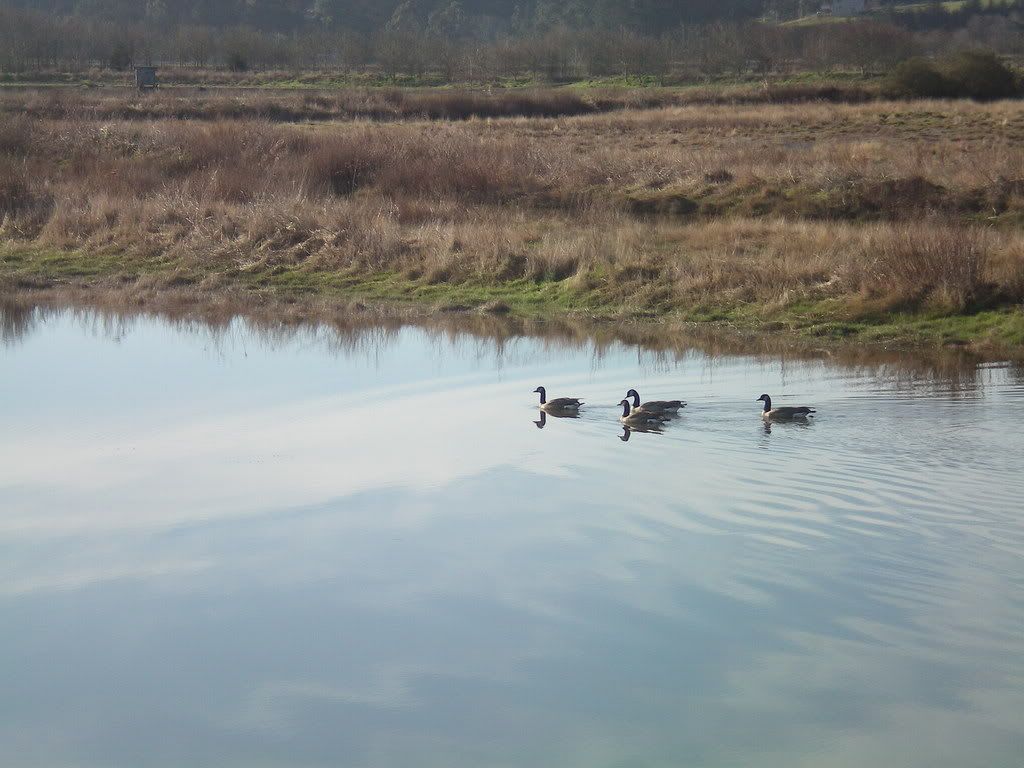 In an hour, I strolled the whole trail, stopping to take photos, inhale the smell of salt, and listen to birds call, cry, screech, hoot, twitter…
I hadn't planned on the walk so I was dressed in dressy black leather shoes and a silk blazer. When I was through, I wasn't anymore mussed than if I had been window shopping at the mall. . . And my shoulders were a lot more relaxed.
This calming, peaceful highlight of the Humboldt Park system can be found just a few miles south of Eureka. Take the Hookton Rd. exit and follow the signs to an avian paradise.
God, we're lucky to live here!