Meth and Cocaine Found on Man Driving Without License, Says Deputy
Humboldt County Sheriff's Office press release: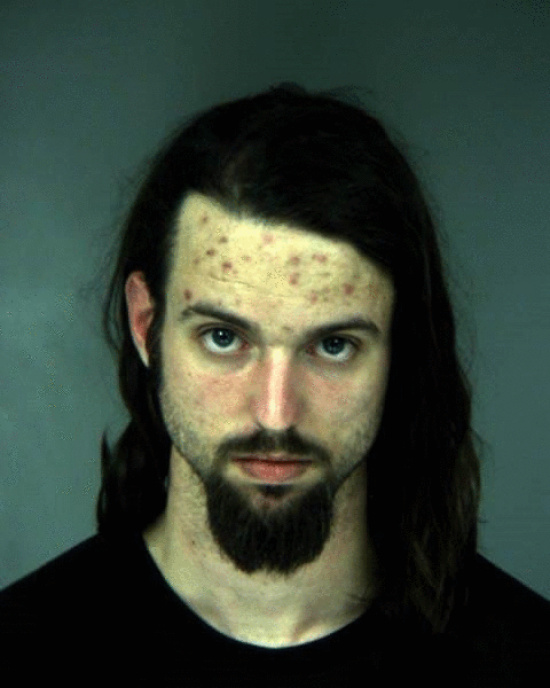 On 02-11-2015, at approximately 5:57 p.m., a Sheriff's Deputy with the Humboldt County Sheriff's Office was patrolling the area of downtown Garberville. The deputy observed several suspicious people standing near a parked 1994 Ford Mustang near the 900 block of Redwood Drive. As the deputy passed by, the people seemed to become nervous and started dispersing. This particular area was known to the deputy to be a high drug trafficking area.

A short time later the deputy observed the Mustang traveling N/B on Redwood Drive. The deputy followed the vehicle which later turned onto Alderpoint Road and parked in a dirt pull out.

Upon contacting the occupants of the vehicle, the deputy learned the driver, Robert Joseph Cullen, was not licensed nor did he possess any identification. Cullen also had a local warrant for his arrest. Cullen was taken into custody and a subsequent search of his vehicle yielded approximately 16.2 grams of suspected methamphetamine and approximately 2.6 grams of suspected cocaine.

Cullen was transported to the Humboldt County Correctional Facility where he was booked for possession of a controlled substance, driving unlicensed, and his warrant. Cullen was later released upon his own recognizance.

Anyone with information for the Sheriffs Office regarding this case or related criminal activity is encouraged to call the Sheriffs Office at 707-445-7251 or the Sheriffs Office Crime Tip line at 707-268-2539.