Large Number of PG&E Outages Leaves Several Thousand Without Power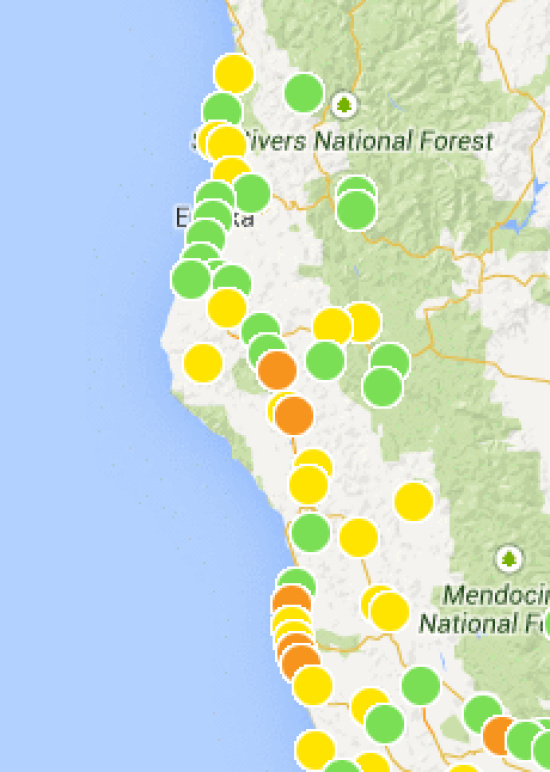 The PG&E outage map is covered with multiple dots indicating areas without power. In Southern Humboldt alone, over two thousand people are unable to flick their switches and turn on lights. Scattered communities from Petrolia to Mad River, from Redway and Miranda to Fortuna are affected.
PG&E has an outage map which allows customers to zero in on outages in their area. Customers can click the dot associated with their outage and discover the number of people affected, when the power went out and most importantly, when it is estimated to be restored. Click here to open the link.