Burglar Caught on New Year's Day, Pleads Guilty, Sentenced to Over 6 Years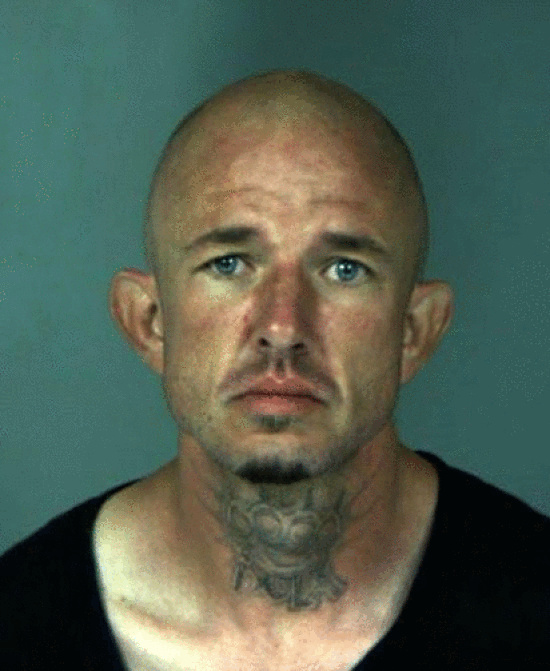 Nicholas Paul Boswell who was caught attempting to break into the home of well known wire artist Elizabeth Berrien on New Year's Day was sentenced to six years, eight months in jail after pleading guilty to one count of burglary and one count of second degree burglary.
Roger Rees, Assistant District Attorney who handled the case, wouldn't comment on the relative speed or severity of the sentencing nor on whether Boswell had been convicted of prior crimes. However, Boswell was arrested last summer on another charge.
Berrien, who called 911 and alerted the Eureka Police Department after seeing Boswell acting suspiciously, said that it was "a happy surprise that guy pled guilty…I assumed it would be months and months before there was resolution."
Berrien said that she hadn't been thinking much about what would happen to Boswell. "My job wasn't so much to catch the varmit that got into my chicken house as making sure my chicken house wasn't going to get broken into again," she said. She has upped security in her house as a result. "I have added security measures to my home that I'm not going to detail," she said. "But it doesn't cost a fortune."
One of the things she has done is buy "a three pack of wasp spray which is accurate up to about 30 feet." She pauses and adds wryly, "If my home is invaded by pack of wasps at 3 a.m., I'll be prepared for them."
Berrien said she was "wildly bemused" that anyone would break into her home." She says that she doesn't know why anyone would want her "collection of mismatched socks." After the burglary happened, she says, she spent some time being angry. "I work 14 hour days and I resent anyone trying to break in," she explained. Now, though, she has come to terms with the incident and says that the increased security measures help her sleep well.
Knowing Boswell is in jail for at least three years even if he gets parole is bound to make her sleep even better.
Previously: Well-Known Artist Helps Nab Suspected Burglar on New Year's Day