Sheriff and CHP Responding to Report of Shots Fired in Salmon Creek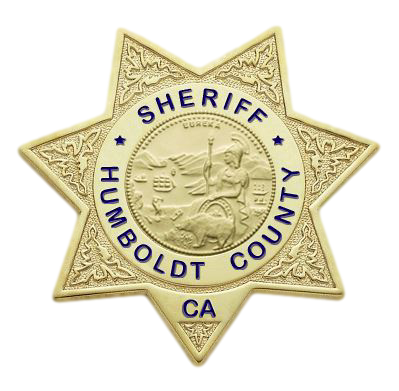 UPDATE 2/4: Humboldt County Sheriff's Office press release:
On 02-03-2015, at approximately 1:15 p.m., the Humboldt County Sheriff's Office received a 911 call from a cellular phone. The unknown caller reported to the Emergency Communications Dispatch Center that a person had been shot at or near the Salmon Creek Bridge. The line was then disconnected and no further information was obtained. Several calls back to the cellular phone were made and there was no answer.

Sheriff's Deputies, along with Officers from the California Highway Patrol, responded to the area. An extensive search of the Salmon Creek overpass, the Salmon Creek Bridge, and numerous other bridges on Salmon Creek Rd. was completed. The search did not yield any signs of a shooting or any other crime.

The Sheriff's Office Emergency Communications Dispatch Center attempted to locate the GPS coordinates to the cellular phone that was used to make the call. It was determined the phone GPS coordinates could not be traced.

Anyone with information for the Sheriffs Office regarding this case or related criminal activity is encouraged to call the Sheriffs Office at 707-445-7251 or the Sheriffs Office Crime Tip line at 707-268-2539.
UPDATE 2:45 p.m.: According to Sgt. Jesse Taylor of the Humboldt County Sheriff's Office, his deputies are calling off the search without discovering anything criminal. Taylor said that the original 911 call indicated that someone may have been shot on Salmon Creek Bridge. However, the call disconnected and attempts to get gps coordinates were unsuccessful.
His officers searched multiple bridges in the area of Salmon Creek without seeing anything that fit the call.
###
Original post: The Humboldt County Sheriff's Office and California Highway Patrol are investigating the report of shots fired in the Salmon Creek area west of Miranda. According to Lt. Wayne Hanson of the Sheriff's Office an anonymous individual reported that shots were fired at the Salmon Creek Bridge about 1:45 p.m. but disconnected before more information could be obtained.
Hanson said an attempt was made to "trace the call" however it had been made from a track phone. "Any time a call comes in we act like it is the real McCoy in case it is accurate," Hanson said. There are multiple law enforcement units in the area but so far nothing has been discovered.