Teacher Wanted for Southern Humboldt Hill School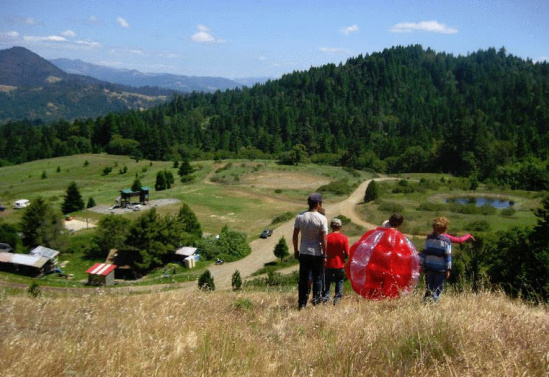 Students at Salmon Creek Community School gaze out over their playground.
A Southern Humboldt school is seeking the right mix of fun and high standards for its teaching staff. Two teachers are needed for mixed age 1st-8th classrooms at Salmon Creek Community School west of Miranda. (See website here.) Located in the hills between the South Fork of the Eel and Mattole Rivers in Southern Humboldt County, Salmon Creek Community School carries on a 40+ year tradition of alternative, community supported education.
If you think you are the right person for the hands on, academically rigorous, student centered classrooms, please send transcript of college grades, resume and three letters of reference to starkclan@gmail.com Application deadline February 13.
Inquiries about student placement are also being accepted. (The school is particularly seeking 4th grade girls this year as there is only one now.) Scholarships are available.
In the last 12 months students have:
Floated down the Rogue River
Built a pizza oven
Gone gold mining
Maintained their own blogs
Written a school newspaper
Hiked Kings Peak
Spun their own yarn
Made their own soap
Caulked their classroom
Put on a Haunted Tour
Read Tom Sawyer, Huckleberry Finn and are reading Uncle Tom's Cabin
Frequent activities include cooking, swimming, hiking and wild crafting. Reading aloud, writing and math happen daily. Computer and keyboarding are daily activities for older students.
The school specializes in small classroom sizes and individual attention to its students.