Young Couple Lose All Their Personal Belongings in Rio Dell Vehicle Fire: One Puppy Rescued, One Dead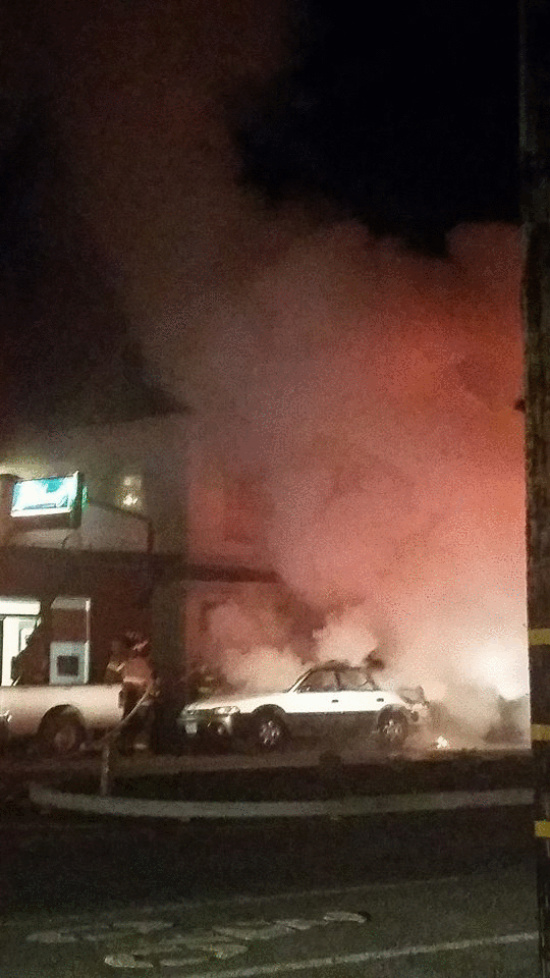 A young couple traveling from Santa Monica lost everything they owned in a vehicle fire which occurred in Rio Dell last night including one of their Chihuahua puppies. The fire started about 7:40 p.m. in their Subaru which was parked in front of the Rio Dell Laundromat. Shane Wilson, the Rio Dell Volunteer Fire Chief, said that according to the couple they had dropped an ember from an incense stick into their floorboards. He said that they thought they had retrieved it all and went to the store.
"The car was pretty heavily packed with a lot of debris," he explained. "[The fire] had a good ignition source. [It] quickly traveled into the dash area and spread through the fuel lines." All their personal belongings were destroyed.
Fortunately, a Rio Dell Police officer, Ray Brady, discovered one of the two Chihuahua puppies struggling to get out of the back window as the car was on fire. According to Wilson, Brady was able to reach in and rescue the pup. The other puppy didn't make it out of the front seat area and perished.
According to Wilson, the laundromat received some minor heat damage blister the paint. It was in danger of catching on fire. However, the first engine on the scene was able, he said, "to control the spread of the fire very quickly."
The fire department arranged for the couple to stay in the Humboldt Gables motel which donated a room for the night.Today, Wilson said, the fire department will work with the couple putting them in touch with local resources–the Red Cross, etc. "There is a clothing program with the Baptist Church," he said.
"We'll see what their plan is," he said, "and see what we can do to help."
Previously: Vehicle Fire in Rio Dell
—-
Photo provided by Hali Southard.