Merry Maloney, Former Southern Humboldt School Nurse, Passed Away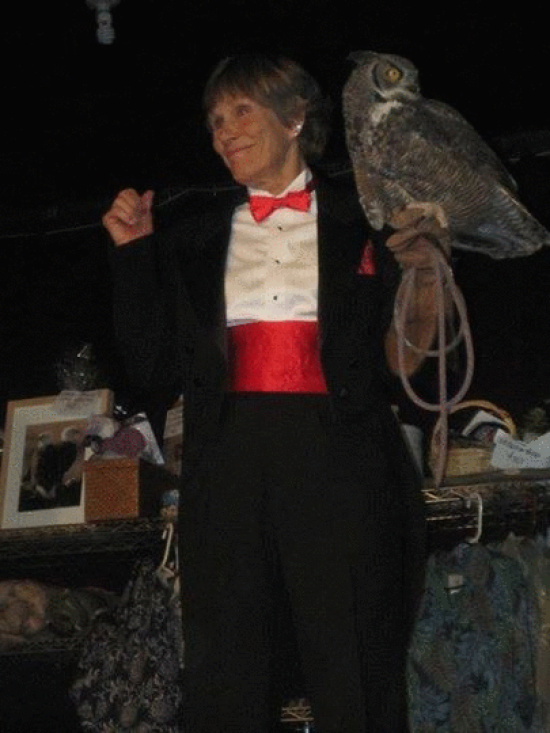 Merry Maloney, former Southern Humboldt school nurse, passed away today. Below is a memorial from the Facebook page of Bird Ally X, a local wildlife care center:
With sadness, we say goodbye to Merry Maloney

It is with great sadness, with fond remembrance, and with hope that we will all meet again, that we say goodbye to Merry Maloney, who has joined her ancestors today.

Merry had been [Humboldt Wildlife Care Center's] devoted education team director as well as dedicated wildlife rehabilitator for the last 15 years. Many Southern Humboldt residents remember her as their school nurse, before she retired.

Vibrant and joyful, Merry signed her emails, "be the kind of woman that when your feet hit the floor, the devil says, 'oh shit, she's up.'"

Merry was certainly that kind of woman. Her devotion to future generations, to environmetal education and to co-existence with our wild neighbors will have a long legacy in our county and wherever those she touched might travel.

Her work will continue. Her memory will be cherished. In honor of Merry we offer our profound recognition that one person's life can make an extraordinary difference for all living beings.

Please join in us sending our love to Merry's partner, Barb, and to all who know her, who love her and who will miss her more than we can know.