[UPDATE 11:35 P.M. Sunday] Flooding in Humboldt: Photos and Observations
Any flooding where you are? Some areas of Humboldt are experiencing high water flows. We'd love to know what you are seeing around you. We'll update below as we get new information.
UPDATE 11:35 p.m.: CHP dispatch is reporting that Elk River Road is flooding just west of the concrete bridge to the Headwaters Forest.
UPDATE 5:09 p.m.: KHUM sent this photo and said that Freshwater Creek is flooding onto Howard Heights Road.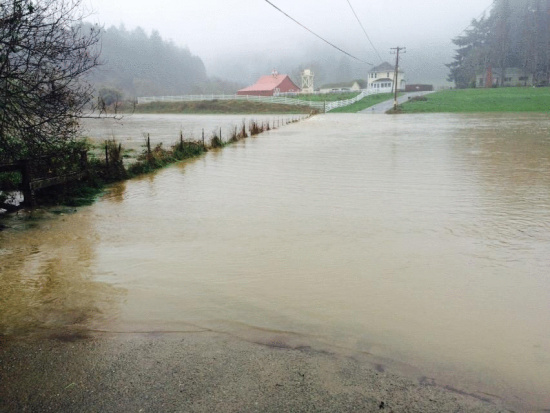 UPDATE 4:25 p.m.: The Little River has crossed Crannel Road north of McKinleyville, according to Ted Pease who took this photo: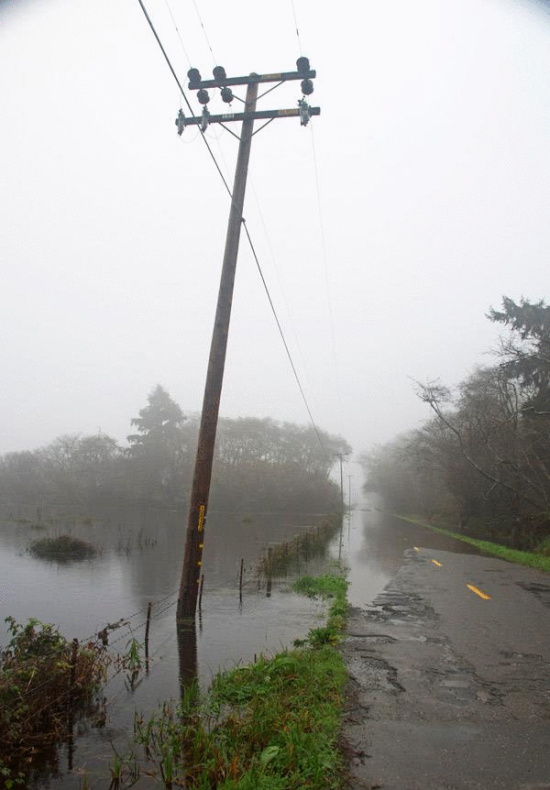 Jason Barnes, a reader, sent the following photo of Elk River Road. This, he said, is the rather ominously named "Dead Woman's Corner."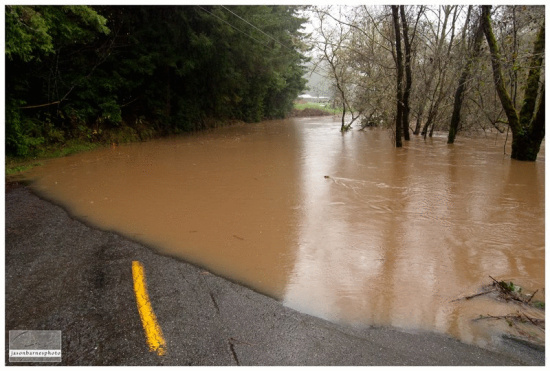 UPDATE 4:13 p.m.: The Van Duzen Watershed Fire Safe Council posted on Facebook:
[Highway] 36 at Carlotta flooded at fire station, if you dont have a high clearance vehicle, I wouldnt try crossing it
UPDATE 1:21 p.m.: The State Parks has closed several parks. Here is their list on Facebook:
* Newton B. Drury Parkway is closed due to flooding and debris.

* Davison Road is closed due to flooding, Fern Canyon and the Gold Bluffs Beach Campground are not accessible.

For up to date park information visit one of our visitor centers or call 707-465-7335. Please be safe out there!
Above is a photo of Davidson Road from the State Parks' Facebook page.
###
Original post: Here's what one reader, Benjamin Dolf, saw in on Old Arcata Road today. Jacoby Creek is pouring over the asphalt and around at least one home.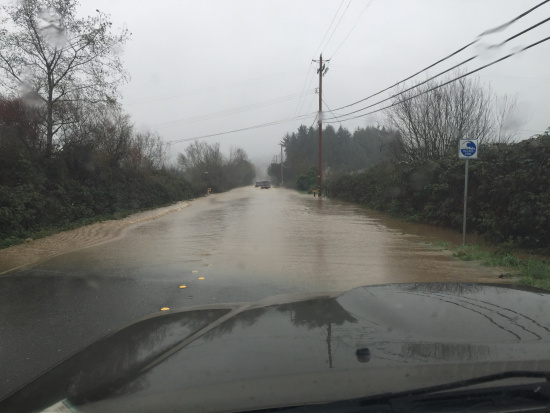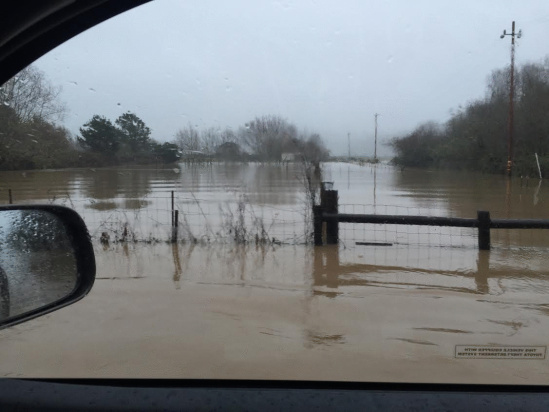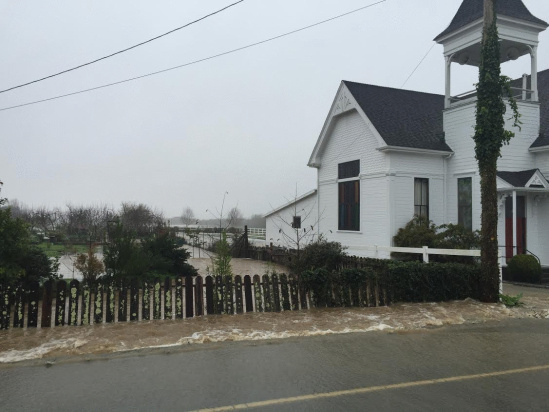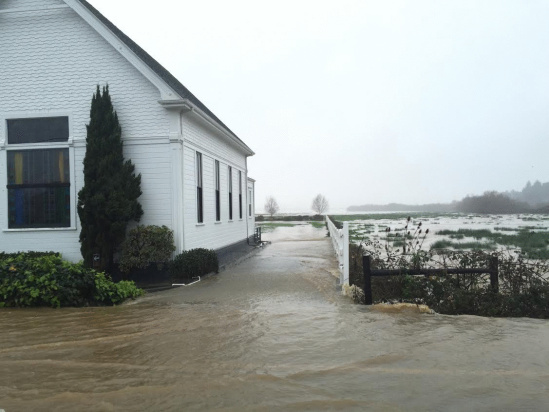 Another reader sent in this view of Indian Island which is swamped.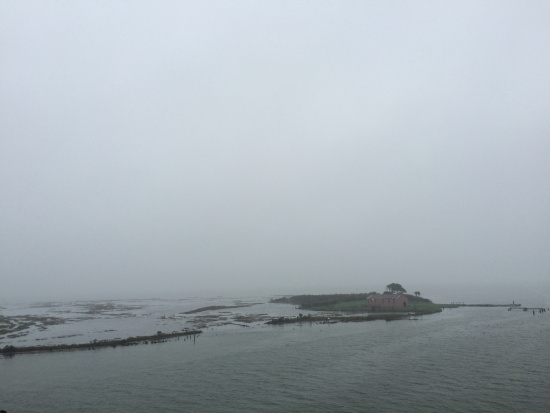 Got more information? We'd love to see photos or read your observations.