First Ever Re-entry Fair Offered to Inmates at Humboldt County Jail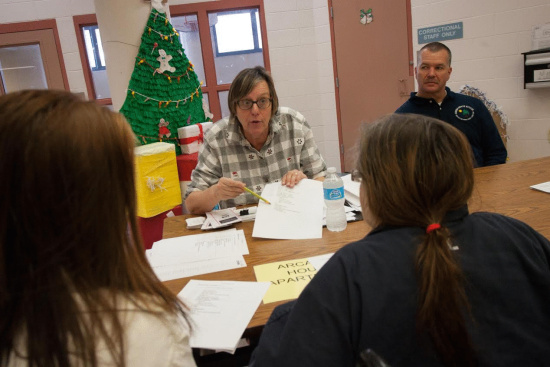 An inmate gets information on housing at the Re-entry Fair held yesterday at the Humboldt County Correctional Facility. [Photos provided by the Humboldt County Sheriff's Office]
Humboldt County Sheriff's Office press release:
On December 18, 2014, general population inmates housed in the Humboldt Correctional Facility were given an opportunity to meet with several community based organizations from within the county. The concept of a Re-Entry Fair is the same as a Job-Fair. Inmates met with local organizations to gather information to improve their lifestyles, and to prepare themselves for re-entry to our communities. Some of the various topics ranged from transitional housing, veteran services, drug and alcohol treatment, parenting courses, and college classes.

The program representatives went right into all the facility's large housing units where inmates were able to meet one on one with them. Inmates gathered informational packets, and business cards for future references. These types of "Fairs" are not uncommon, but a first for our facility. The Sheriff's Office goal is to help lower recidivism within our community, and better prepare individuals prior to their release.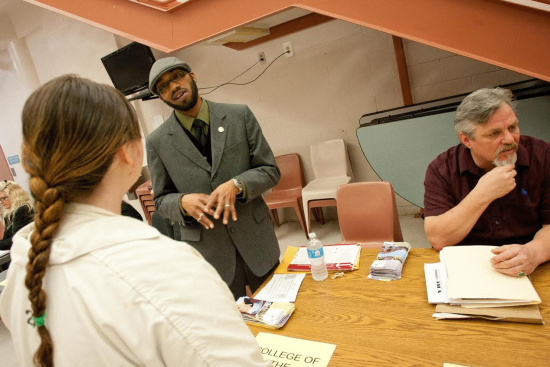 Education opportunities were discussed with inmates.

The Sheriff's Office would like to thank all the organizations who attended and look forward to working with them in the future.

Veterans Outpatient Clinic College of the Redwoods

Arcata House 1st Street County Alcohol Drug Care Services

Eureka Rescue Mission Healthy Moms

North Coast Veterans Resource Center Healthy Dads

Humboldt Recovery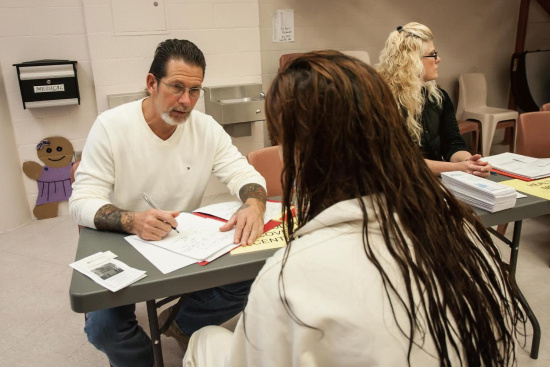 Recovery information was offered to those who are concerned about addiction issues.