And The Winners of the Emerald Cup Are…
Here are the winners from California's longest running medical marijuana Emerald Cup. The Cup was started as a friendly competition between neighbors and has grown to become a major trade show that sold out the Sonoma County Fairgrounds with around 10,000 attending Saturday alone.
The Cup encourages growers to up their game–become better at growing, curing and presentation. In a secretive business, this chance to see multiple final products is a unique education for growers and the public alike.
There were several different competitions but the bud contest draws the most entries and the most interest. Number one in both the Breeder's Cup and the Emerald Cup is Jose Pianato with Sweet Serenade. This Indica/Sativa cross was bred and grown in Mendocino from a seed. Below is a photo taken of a sample bud for CannCast (This reporter is speculating that this small bud is a section of a larger and better manicured bud.) A photo and test results for many entries can be seen on their website.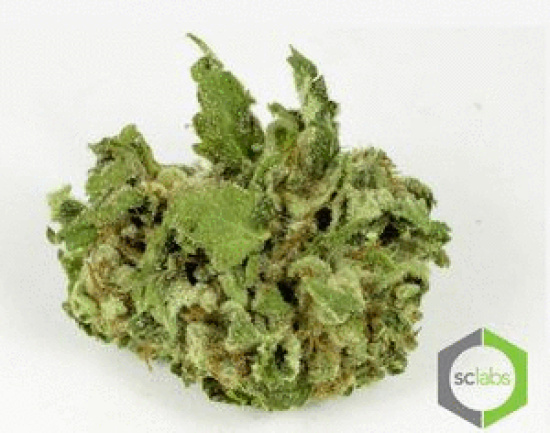 Go here to see more information about the winner.
Place Entry # Collective Cultivator Strain
Below is the Judges' list which includes the compiled description (often somewhat comical or horrifying depending on how seriously you take the reported flavors which include dirty armpit, tangerine, cinnamon toast, pre-school locker room and some kid pissed his pants.
1st 9 HHF Joe Peinado Sweet Serenade
solid big buds densely packed with crystals – cardamon and eggnog, zabaglione, rich full flavor, cherry turpentine, subtle changes throughout the joint, big expansion and a clear mental high. Good for creative focus.
2nd 164 HHF Mean Gene Mendo/Aficionado Black Lime Reserve
Big Brachs Beauty
Strong gasoline smell
Comes in waves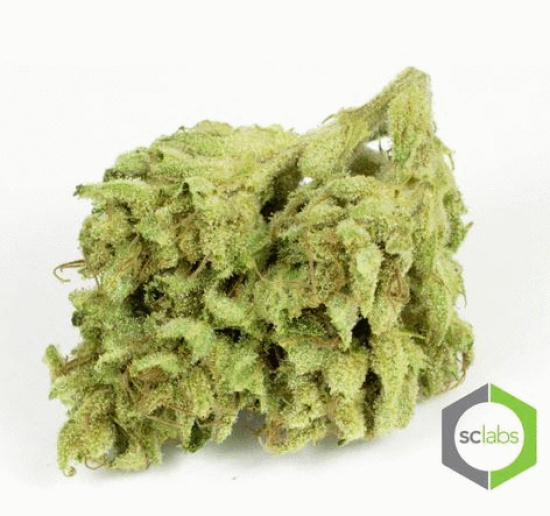 Go here to see more information about the second place finisher.
3rd 347 OrganiCann,SRosa Star Cheese
Emerald Green & light brown hairs firm bud
poopy deep stink/roasted peppers/very strong/rose lavender/ dried mango w/a touch of mint/delicious all the way through
Open headed high/happy thinking person's high/put me in a space zone & got me really high
4th 24 Peace In Medicine S Rosa Juan Lopez SFV-OG (San Fernando Valley OG)+
Blue Power
tight trim loaded with golden trichomes
super strong pine&mothballs
Stinky minty dirty armpit – & it tastes like it smells! Tastes stony
loose jaw and brain spiral/ vibratory head stone/good social weed
5th 470 HHF Terp Hogz Zklittez
Symmetrical shape tight trim
smells like Tangerine juice and tequilla with some lime
tastes like candy cane/full smoky rich flavor
nose ticker/full-headed high
6th 570 HHF 3rd Gen Family & Dyingbreed Zklittez #8
Seeds & Terp Hogz
Hairspray and tangerine
7th 505 HHF Tar Hill Cannabis Reserve
Sparkly sticky dark green frosty coating
smell: chocolate hash with raspberry sauce/fruity&fuely
Tastes like it smells plus piney/peppery butterscotch
Clear head and bright eyed
8th 82 HHF Pearly Sweetcakes Clementine
Tight bud and good trim/bright orange hairs
smell lemon bars & naugahyde
tequilla aftertaste/key lime pie/airplane glue/stinky socks – phew!
Slow down and feel good!
9th 611 WonderLand, LA Karl Witt & Eden Farms Durban Poison
Pretty girl with big brachs
smells like yummy peach brandy – intoxicating
taste apricot nectar &old books/very smooth month aftertaste/smoked to the very end
full body take off on 4th hit/strong sensory awareness and big fun
10th 301 (288?) HHF Mean Gene, Mendo Cherry Limeade #9
Blonde inside tight firm bud
Smells like tangerine/cinnamon toast/pre-school locker room(& some kid pissed his pants)
Tastes like grapefruit and cherry
Clearheaded high