Extreme Weather Shelter Opened in SoHum
An Extreme Weather Shelter has opened in Southern Humboldt at the Garberville Veterans Hall. According to Debra Carey, an activist, there are over 20 people and about 10 dogs at the shelter as of 8 p.m.
"Tonight it is about safe, warm and dry," she said. "Hopefully they'll get dried out… When you stay wet for a couple of days you start into hypothermia."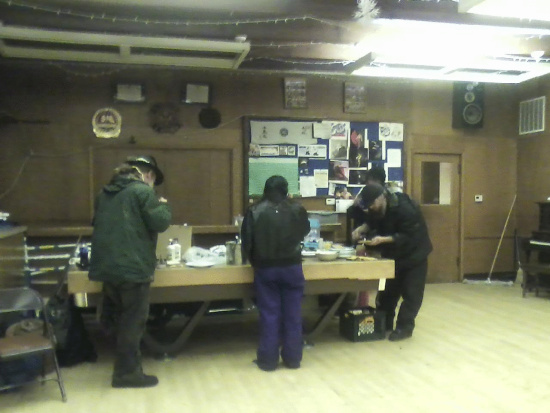 Dinner was served to those who came to the shelter. [Photos provided by Lois Cordova.]
Those in need were fed dinner and provided shelter, she explained. However, those who came mostly provided their own gear. "We had eight blankets donated," she said. "We don't even have the heat on. We're just providing them with a roof."
In addition to the people, "We have 10 dogs. They're fine and their owners sit with them. They are well behaved. That has always been my experience when we shelter them."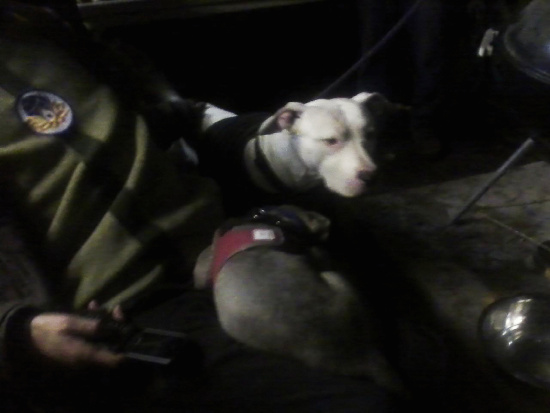 Dogs cuddle with their owner at the shelter.
If the weather continues as predicted, the shelter should be open tomorrow night, also.