A Behind the Scenes Look at Judging the Emerald Cup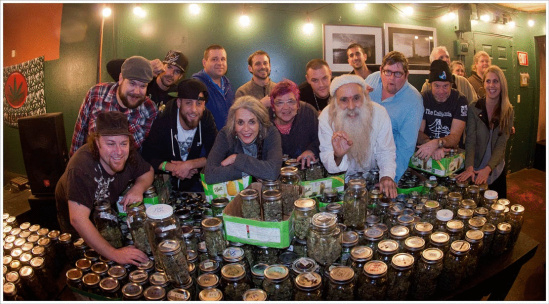 [All photos by Kim Sallaway. Follow him on Facebook here.]
Welcome to a behind the scenes look at judging for this year's Emerald Cup, a medical cannabis competition. This year's contestants have submitted over 600 entries and the judges are struggling to keep up with over one hundred pounds of pot they are required to examine and test. (No, they are not smoking pounds of pot. They are sampling a small amount from each three ounce sample submitted.) The number of entries this year has more doubled since last year.
The winner will get bragging rights, a trip to Jamaica for two, and, what growers whisper is the most coveted prize of all, dispensary buyers begging to buy any surplus pounds they possess.
The event itself is held at the Sonoma County Fairground this weekend. There panels of speakers, tables of products and music will vie to catch the attention of consumers and growers. But the main event is the announcement of the winners of the flower contest on Saturday night.
One of the scoring categories is Looks. (You can view the buds and judge their presentation for yourself. The entries (not all have been photographed and uploaded) are here. With names like Madre de Oro, Cheesequake and Dawg Goo, its worth a perusal for the smile power alone.
Last weekend, the judges for the Emerald Cup flower competition (who have already been testing and narrowing down the entries for over a month) gathered at Area 101 near Laytonville with the approximately 115 pounds of cannabis flower submissions for a photo opportunity.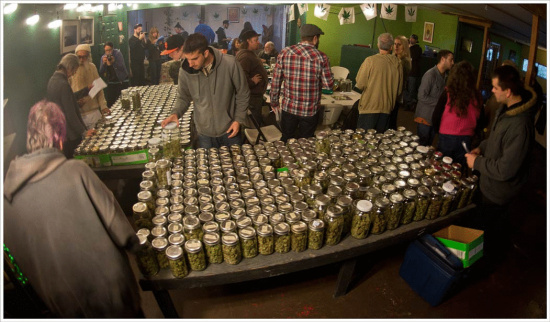 Mason jars of marijuana labeled with a single number await their turn as judges look over the entries.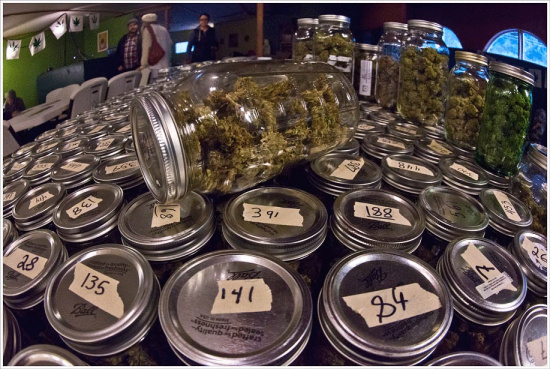 A closer look.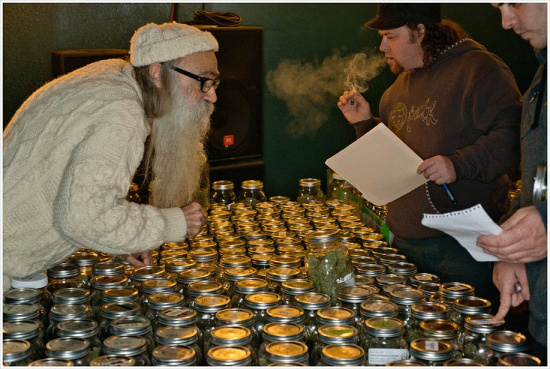 Making notes.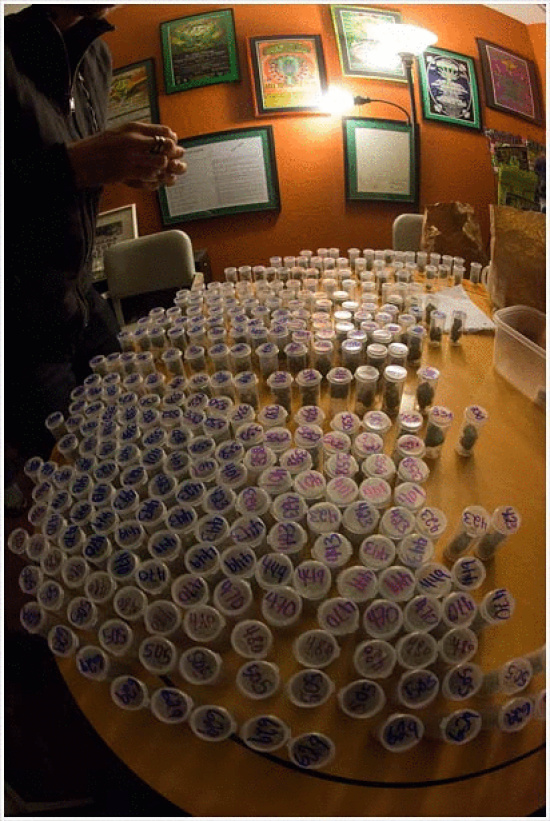 The survivors of round two sorted into containers for each judge.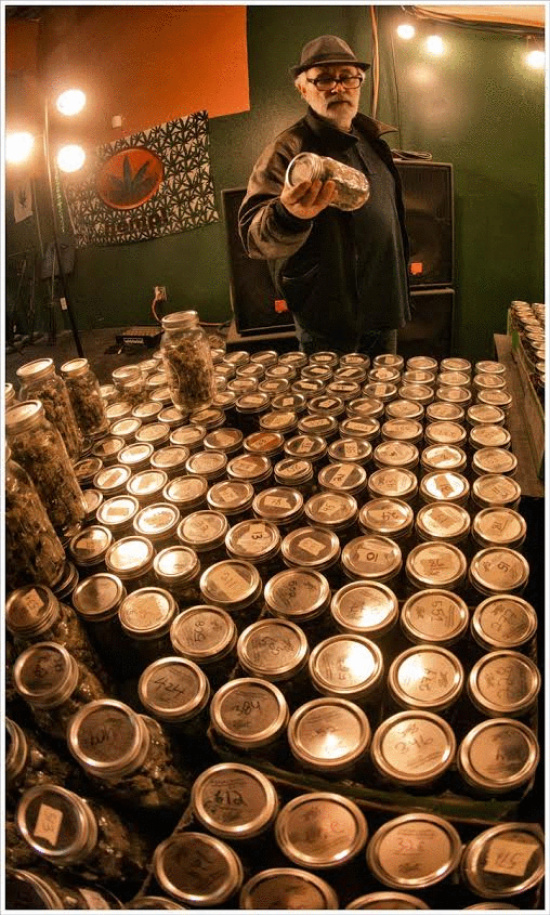 Around 115 pounds of entries!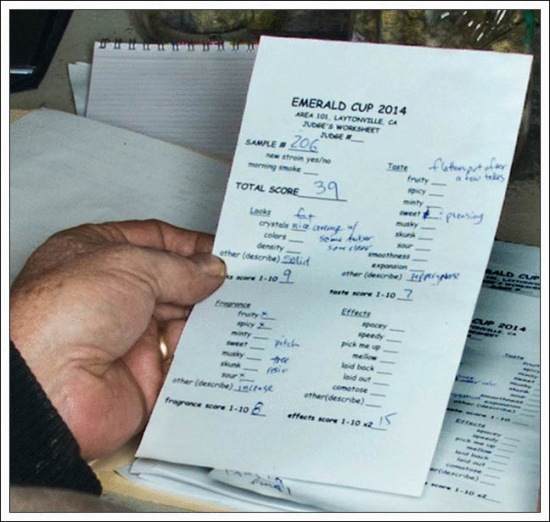 A scoring sheet–Looks, Taste, and Fragrance count. Effects count double.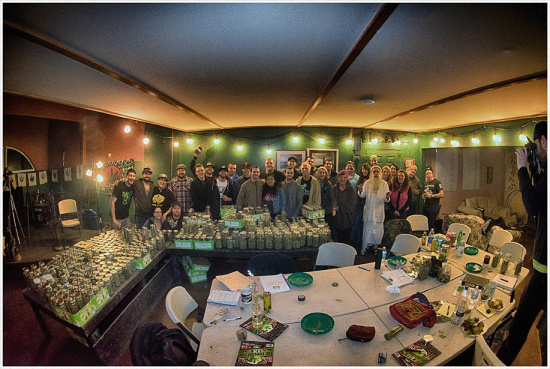 The whole shebang!