[UPDATE: Now With Photo–ROAD OPENED] Hwy 36 Blocked by Big Rig … Again
UPDATE 11:37 a.m.: Photo of the accident by Debra May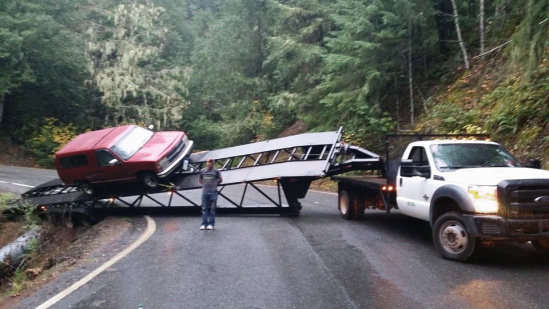 UPDATE:: The CHP sends word that the highway has been opened to traffic.
###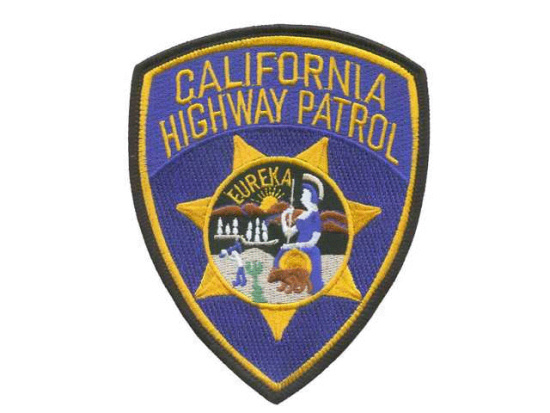 UPDATE 7:55 a.m.: California Highway Patrol press release:
On Wednesday, November 12th, State Route 36 east of Bridgeville became fully blocked when a truck and trailer became fully disabled as it attempted to negotiate a curve in the roadway.

At approximately 11:30 p.m., the truck and trailer were traveling westbound on State Route 36, east of Bridgeville, near mile post marker 36. State Route 36 at this location narrows to one lane for both eastbound and westbound traffic. As the truck negotiated a right curve in the roadway, the trailer's right side tires exited the roadway edge, causing the truck and trailer to become fully disabled. The roadway subsequently became impassable for both eastbound and westbound traffic. California Highway Patrol and Caltrans units are currently on-scene. The CHP is coordinating with the tow company to have the truck and trailer removed. The CHP has further coordinated with allied agencies to ensure emergency services are available east and west of the closure.

The CHP estimates this closure to be in effect until approximately 10:00 a.m. We are making every effort to expedite the opening of the roadway and reduce the impact to the community. Updates will be provided via Facebook and Twitter.
###
Original post:
According to CHP dispatch about 11:30 last night, a big rig tried to take a corner on Hwy 36 and its rear tires went off the edge. Both lanes are blocked.
CHP dispatch records an increasingly sad series of reports. Towing companies unable to respond…The hitch is broken off so it won't be able to be towed anyway…Low visibility…Rain and fog…and–most recently, one worrisome—Running out of flares.
Be careful out there and pass this information along.