Samoa Drag Strip Damaged by Thieves, Estimated Cost of Repair Will Decimate the Non-Profit's Reserve Funds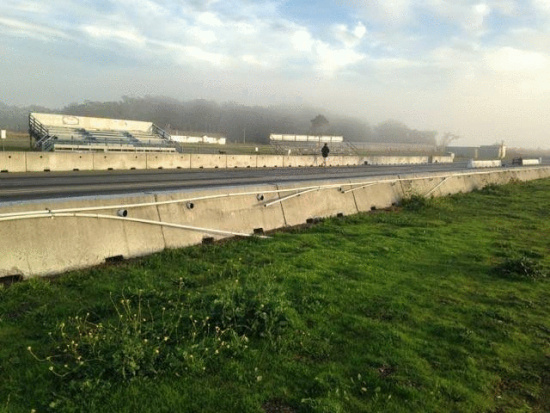 Pipes dangle at the Samoa Drag Strip after wires were removed by thieves. [Photos by Kathy Wright]
UPDATE 11/11: According to Danny Wright who says the organization has been contacted by people as far away as Texas,
…we have received a tremendous amount of support from the community and we wish to show our appreciation. [W]e are in awe of this unbelievable response from our friends and neighbors.  We are planning  a fan appreciation day to be announced at a later date when our schedule is set to help in showing our appreciation.  We wish to encourage the community to support us all season by coming out and being a part of our Drag Race Family and participation either as a racer, volunteer or fan.
A GoFundMe account for the drag strip has been started. 1/5 of the needed money has already come in. Can you help finish reaching the goal?
###
Drag racers and their fans were dismayed to learn that thieves had removed wiring from conduits around the Samoa Drag Strip. Danny Wright and his wife discovered the situation on Saturday.
"That was our electric wire that went all the way to the end of the track to run our computer equipment, timing equipment and score boards," Wright explained. The wire conduits stretch over a quarter mile. "We were out there yesterday getting an estimate," he said. He believes the amount to replace the wire, conduit and piping plus labor will wipe out the $5000 seed money they had put by for next year.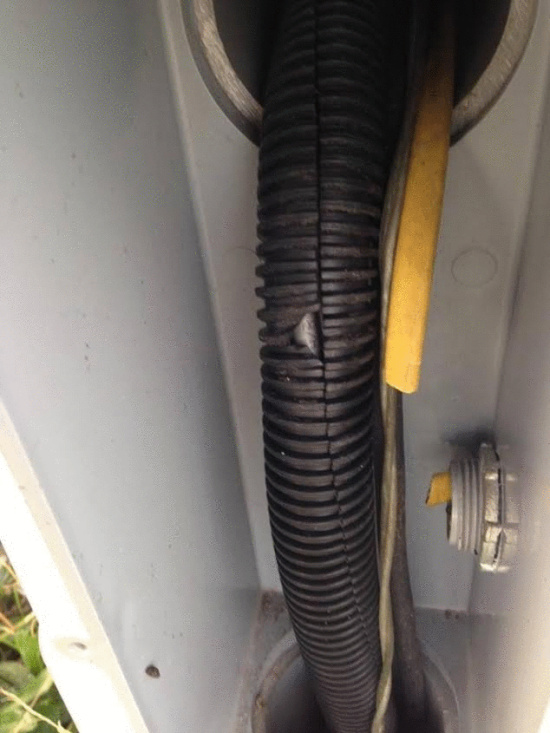 "That is our startup money," Wright worried. "It is either buy insurance for the track or replace the wire."
"We're a non-profit so everyone is volunteers other than the ambulance," Wright said. "It is something we just couldn't afford to have happen… . Something like this is devastating."
Wright said that the Humboldt County Sheriff's Department will be contacting scrap yards to see if anybody has tried to sell a roll of electrical wire. "What little money [the thieves] are going to get turning that in for scrap doesn't begin to cover the damage it does us," he fumed.
"This is the community's track," he explained. "It is there to keep the streets safe. The operating costs are astronomical. If we can't keep the track open, there could be accidents… .  [We have a program that] allows all the kids to race for free. We have hundreds of street cars come in… . Since the inception of our drag racing program there hasn't been a death associated with two cars street racing during times of the year when the track is open."
Wright though believes that with community support the track will continue to operate. He believes that community members and businesses will assist the non-profit in getting the wire replaced while still being able to pay for their insurance. Over the years, he said, "Community has been so supportive. I can't say enough."
Wright said that when he learned that one of the girls who raced last year was crying because she feared that the Samoa Drag Strip would not open again next season, he was quick to reassure her that the community will come through.
Anyone wanting to donate money or other assistance can contact Wright at 707 845 5755 or P.O Box 1211, Eureka, CA 95502.