[UPDATED]Convoy Heading Up Salmon Creek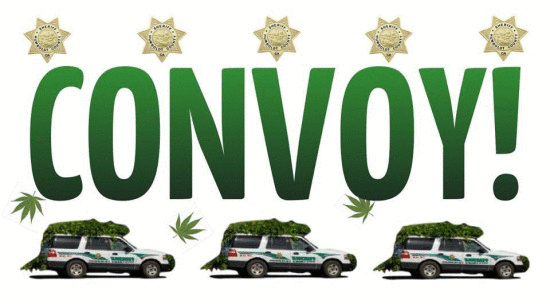 UPDATE 3:40 p.m.: Law enforcement has left the place in Salmon Creek.
###
Original Post:
Several witnesses have reported that a Humboldt County Sheriff's Office convoy is heading up Thomas Road off of Salmon Creek Road. There are reports of 15-20 cars and at least one woodchipper.
We'll be updating with more information as soon as possible.