Accident by Richardson Grove, Minor Injury, Traffic on 101 at a Standstill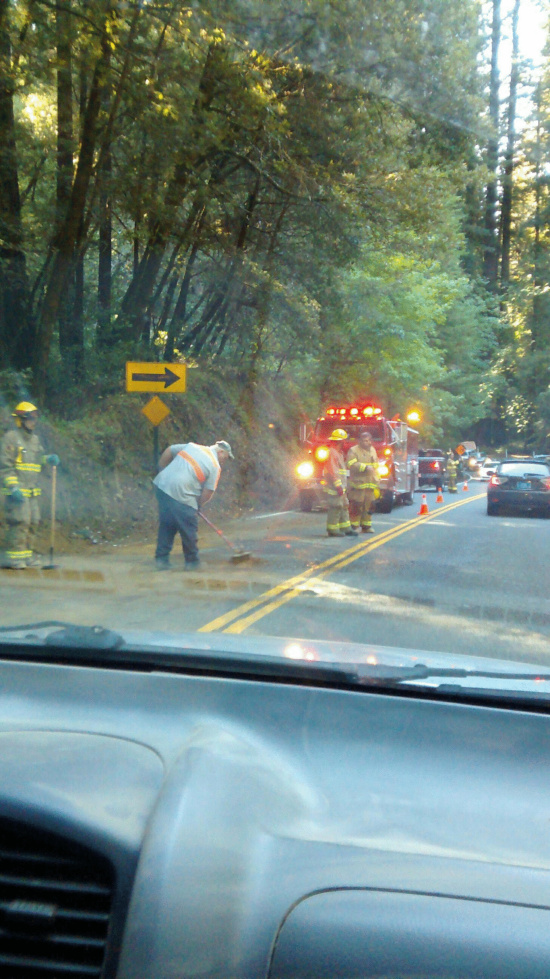 UPDATE 10:44 p.m.: The collision is now being reported as a minor injury accident.
###
Original post: A major injury accident in the area of Richardson Grove has traffic backed up along Hwy 101. A reader sent in photos of the long line of traffic as the collision is cleared up. Below is a photo of the silver Ford Expedition reportedly involved in the accident.
CHP dispatch is updating the situation here.