Fire Near Bell Springs Road Contained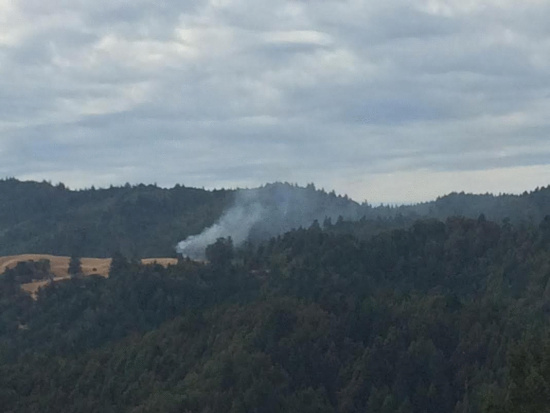 According to Julie Cooley, a spokesperson for Cal Fire, a small blaze ignited in the Bell Springs area about 10:20 a.m. It was contained at one acre with no structures damages.
Local resident Whiskey Fitzgerald said that Palo Verde VFD and Cal Fire responded quickly to the blaze which was south of Dugan Mill Road. Helicopters and a spotter plane responded. Retardant was dropped.
Thanks to the fire fighters for a quick containment!