Photos From a Raided Marijuana Grow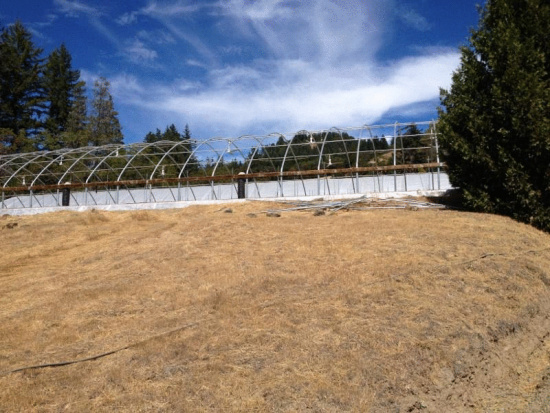 The ribs of the large greenhouse in today's sunlight. [Photos provided by a reader.]
Yesterday, the Humboldt County Sheriff's Office served a warrant in Salmon Creek. Today, a neighbor discovered that the generator used to power the giant fans in the five greenhouses was on a timer–a timer that hadn't been turned off.
The generators had sprung to life and the neighbor told the Volunteer Fire Department that he believed that some of the plastic greenhouse cover had gotten wrapped in a fan. This, he feared, could start a fire. Also, he worried that the large piles of marijuana that had been run through a wood chipper might begin heating up.
The Salmon Creek Volunteer Fire Department was, according to a member who asked to be identified only as PRJ, "asked to go out there to make sure there was no fire danger."
When the crew got there, "[w]e could see the fans moving and we hit the kill switch down below," explained PRJ. The mulch was in large piles beginning to dry out. "[W]e ended up knocking down the piles," he explained. "When we knocked off the top of one, it was steaming… . We knocked it back pretty far. [We were] concerned about them starting on fire."
PRJ was impressed with the greenhouse setup. He described what he saw:
The wiring was done really nicely. As a build project, it was done pretty tight. The property was pretty damn clean. There was no real sign of pesticides. There wasn't any trash except where the cops took stuff down… . The fuel tank was in a containment center so there was no worry about leakage… . I think they had a pretty nice operation. It was nice and organized… . They didn't cut a bunch of trees. They put some thought into it.
However, PRJ said that there was definitely one area that wasn't up to code. "We were walking around the building [and] all the sudden there was a big hole–not a septic tank just a hole with sewage.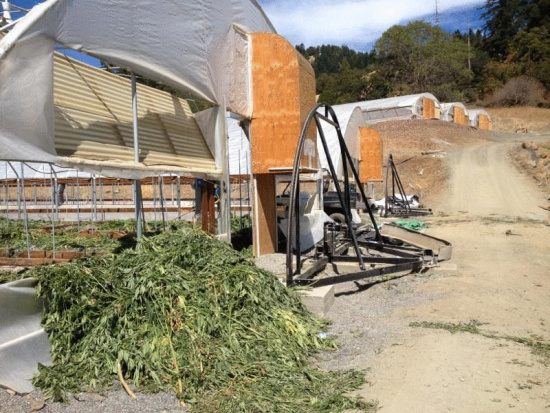 Piles of debris.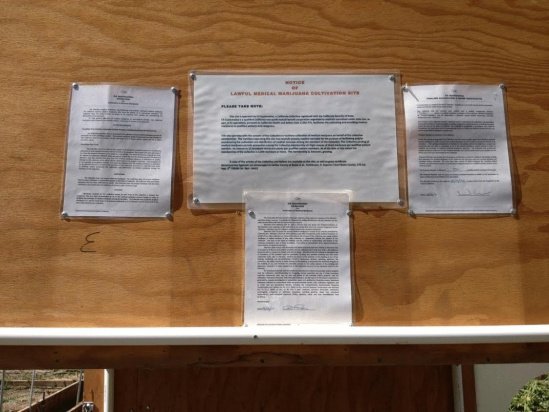 Paperwork purporting to show that the marijuana grow was legal.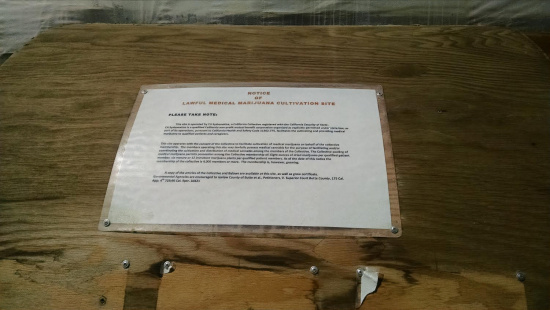 Closeups of the paper work. Photo 1.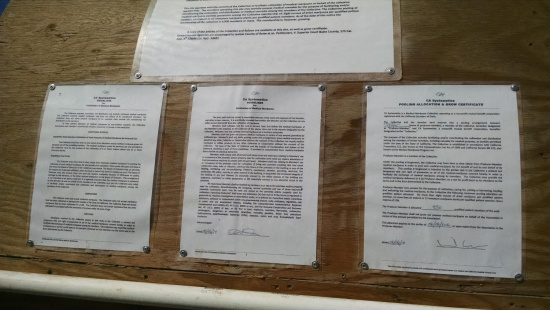 Closeups of the paper work. Photo 2.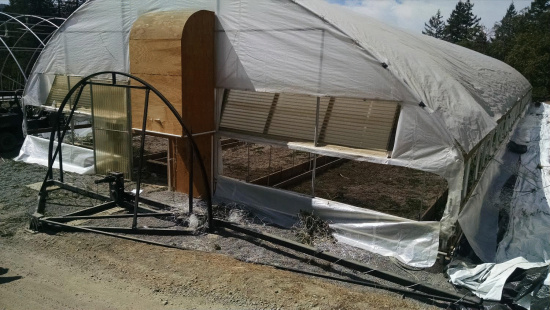 Closeup of one greenhouse.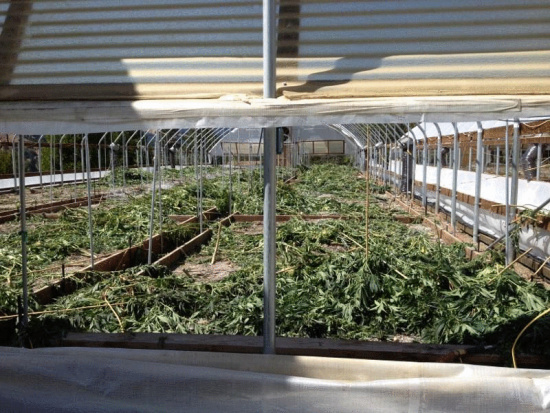 Raised beds filled with vegetation debris.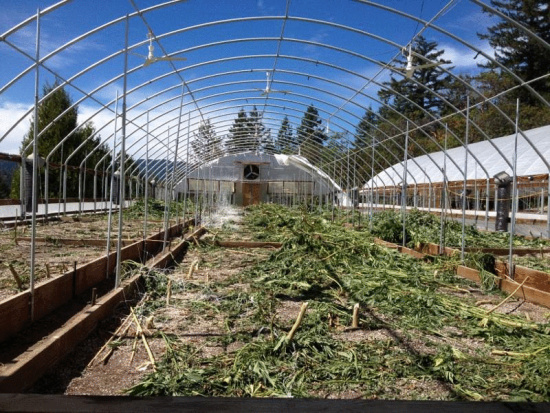 Another greenhouse.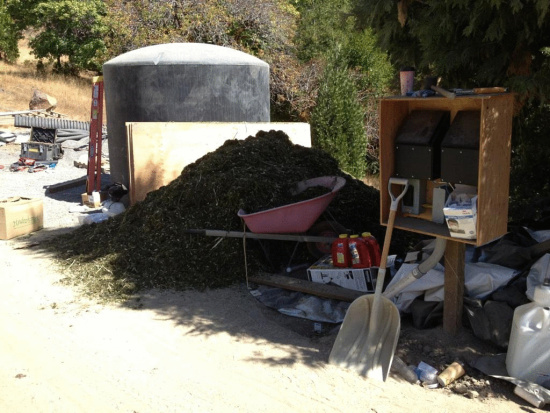 Heap of marijuana after it had been put through a wood chipper yesterday.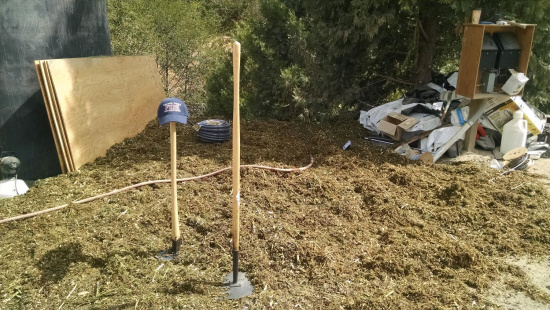 The marijuana heap spread out to minimize fire danger. The VFD crew posed their tools with a hat atop one at the end of the job.
Previously: