Home Invasion Robbery in Redwood Valley
Mendocino County Sheriff's Office press release: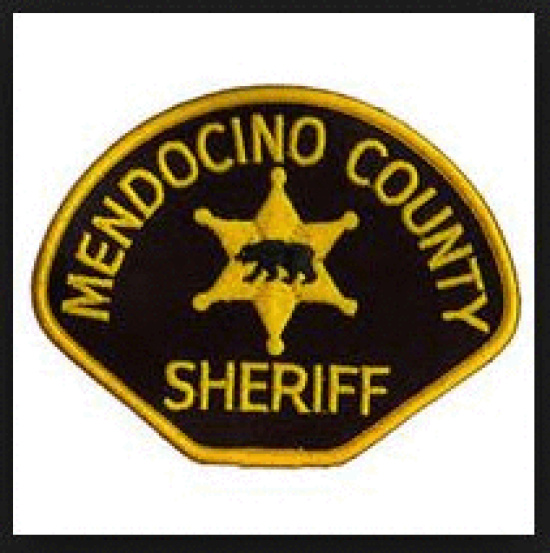 On 09-07-2014 at 5:32 AM Mendocino County Sheriff's Deputies were dispatched to a residence located in the 7000 block of East Road in Redwood Valley, California in regards to a reported home invasion robbery.

Upon arrival Deputies contacted an injured adult male who was the home owner of the residence.

The Deputies learned at approximately 4:00 AM the home owner was confronted inside his home by 4 to 5 suspects described as being white adult males in their 20's (age).

One of the suspects was armed with a handgun while the suspects demanded marijuana and money. For approximately 1 hour the suspects ransacked the inside of the residence while physically assaulting the home owner and interrogating him at gun point.

The suspects eventually departed the residence in an unknown vehicle that was last seen traveling southbound in the 7000 block of East Road.

During the robbery, the suspects took several firearms (handguns and a rifle), miscellaneous personal belongings, and a few marijuana plants growing outside of the home owner's residence.

Investigators noticed the presence of approximately 15 marijuana plants that were being grown at the location (inside and outside) and it is unknown at this time if the plants were being grown for commercial or medical reasons.

The home owner sustained facial/head injuries as a result of the physical assault but ultimately refused medical treatment at the scene.

Sheriff's Detectives were summoned to the scene and are currently conducting follow up investigations into the robbery.

At this time Sheriff's Detectives do not believe this home invasion robbery is connected to the home invasion robbery that occurred at a residence in the 9100 block of Colony Drive in Redwood Valley, California on 08-21-2014 (MCSO Case# 2014-22388).

Anyone with information that would aid Sheriff's Detectives in this investigation is urged to contact the Sheriff's Office Tip-Line by calling 707-234-2100.