Human Remains Found in Humboldt Redwoods State Park
UPDATE 12 p.m.: North Coast Journal's Linda Stansberry has more information and a photo of some of the remains. She writes,
[Deputy Coroner Roy] Horton confirmed that the remains were human and that the skull appeared to have been dragged, possibly by an animal such as a bear, a distance from the rest of the corpse. He indicated that foul play was a possibility and said that while there were "several environmental factors to consider such as exposure to the elements" the remains appeared fairly recent.
Go here to finish reading the story. [Link Fixed] Caution: there is a photo of some of the remains at this link.
###
Original Post
Humboldt County Sheriff's Office Press Release: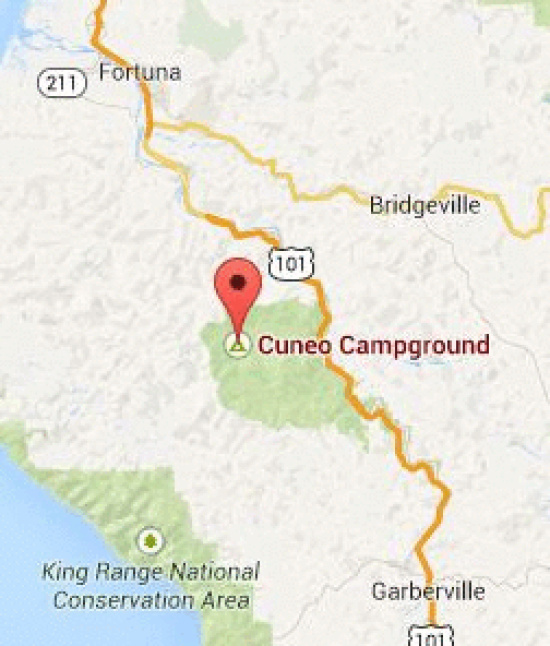 On 08-10-2014, at approximately 7:30 a.m., California State Parks was notified of possible human remains, which were located by a hiker on a trail in Cuneo Creek Campground, Humboldt Redwoods State Park. A Park Ranger responded and confirmed the remains were human. The Humboldt County Sheriff's Office and Humboldt County Coroner's Office were notified and responded to the scene. The skeletal remains were collected by a Deputy Coroner and will be examined by a Forensic Anthropologist to determine identity, age, sex and possible cause of death, which are all unknown at this time.

Anyone with information for the Sheriff's Office regarding this case or related criminal activity is encouraged to call the Sheriff's Office at 707-445-7251 or the Sheriff's Office Crime Tip line at 707-268-2539.