Evacuation ORDER for the Elk Creek Area East of Brush Mountain on the Lodge Fire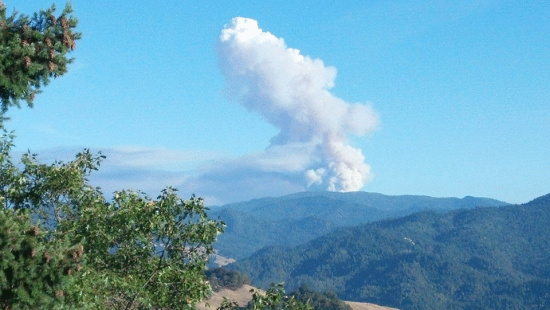 A huge column of smoke rose from the Lodge Fire this afternoon. [Photo provided by a reader.]
Cal Fire has just issued an Evacuation ORDER. Here is their press release:
An Evacuation Order has been issued for the area around the eastern boundary of the Lodge Fire in the area of Elk Creek east of Brush Mountain.

An "Evacuation Order," means there is an imminent threat to life and property in the affected areas and people in these areas should leave the affected area immediately.

Please visit www.wildlandfirersg.org for information on how to prepare for an evacuation.