Two Arrested for Trespass Grow Near McCann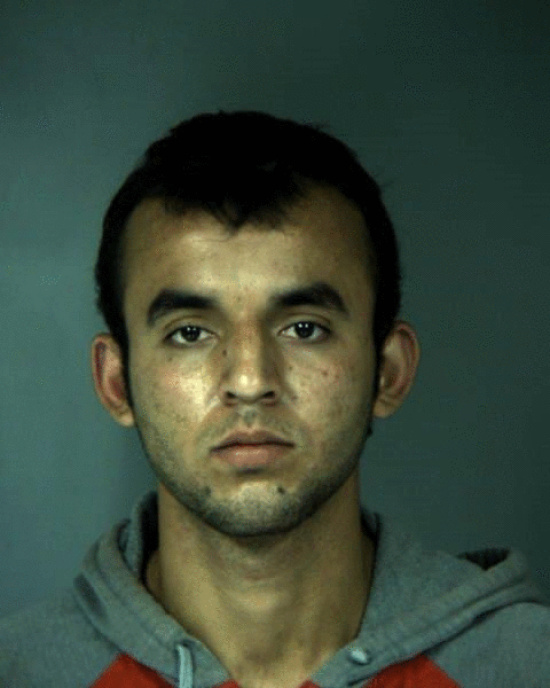 Alexis Omar Pompa-Juarez, 23 (left) Ismael Villegas, 24 (right)
Humboldt County Sheriff's Press Release:
On 06-10-2014, at approximately 10:00 a.m., Humboldt County Sheriffs Deputies responded to the McCann area of Humboldt County after receiving a report of a marijuana grow on timber company property, in the Sonoma Creek drainage. When deputies arrived at the location of the marijuana grow, they encountered four tents and an aggressive Pit bull terrier guarding the tents. The deputies were able to establish voice contact with the two male occupants of the tents, who were detained. They were identified as Ismael Villegas, 24 years old from Los Angeles, Ca. and Alexis Omar Pompa-Juarez, 23 years old from Mexico. Deputies searched the area and located a marijuana garden in the vicinity of the tents. The garden contained 409 growing marijuana plants ranging from 6" to 2' in height. Deputies also located gas cans, fertilizers and pesticides, and saws several trees had been cut down to make a clearing to grow the marijuana.

Deputies arrested Pompa-Juarez and Villegas for cultivation of marijuana, possession for sale of marijuana and trespassing.

The Pit bull terrier was transported to the Humboldt County Sheriff's Office Animal Shelter.

Anyone with information for the Sheriffs Office regarding this case or related criminal activity is encouraged to call the Sheriffs Office at 707-445-7251 or the Sheriffs Office Crime Tip line at 707-268-2539.
Bail was $75,000 apiece.