Redwood Community Theatre Open House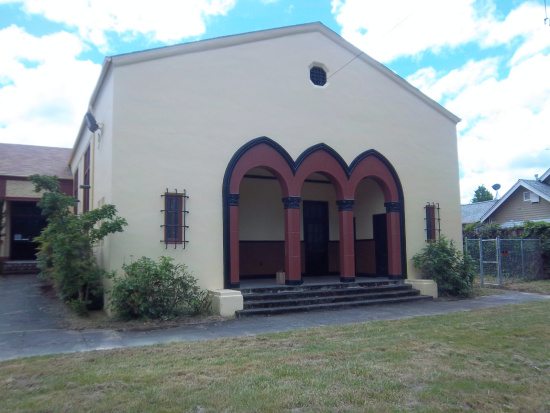 The Redwood Community Theatre Board Press Release:
The Redwood Community Theatre Board warmly invites the community to our open house this Thursday, May 15th, from 6 to 8 pm, at the CR Garberville Instructional Site, located at 286 Sprowel Creek Road.

Please come and enjoy the reinvented venue in our historic school building, where the longstanding vision of a dedicated theater space for Southern Humboldt dramatic, dance, musical, and repertory entertainment is coming true.

Light refreshments and musical entertainment will be provided, and we'll be excited to share our progress in what will be a great addition to the Instructional Site.

This opening is another watershed in the grassroots campaign that began more than 15 years ago to save Garberville's old District Office Building from demolition, and restore it for community use. The project culminated in the building's acquisition and $1.5 million renovation by College of the Redwoods as a satellite instructional facility. Its attached gymnasium/cafeteria, which had hosted the Redwood Players and many other local performances for decades, hasn't been rehabbed yet. Instead, it has been generously leased to a non-profit citizens board for the community to rehabilitate and re-use as a dedicated, flexible local venue for arts and activities of all kinds.

The Garberville Instructional Site is located in the first earthquake-safe schoolhouse in Northern California, designed by one of Eureka's best-known architects, Franklin Thompson Georgeson (1889-1953). It's New Deal public architecture at its inspirational finest, scaled down for a market town.

Our Garberville school was completed in 1939, in the last years of the Depression. It embodies the solid civic confidence characteristic of Roosevelt's public works, and was built in California's Mission style of architecture. This is ironic, since the closest real missions were almost 200 miles south of us, in very different natural and social environments—but this quirk makes the building all the more representative of government's abiding quest (until recent times) to bring us together with symbols and structures that create—indeed, impose—a common history. Whatever we may think of this history, the Garberville schoolhouse shows us California's history abuilding, in an artful, useful and now permanent form. Come enjoy our legacy, and help it thrive!