Man Threatens Mendocino Officers, Barricades Himself in Covelo Residence, Negotiators Talk Him Down Peacefully
Peaceful outcome to a violent incident. Kudos to those involved.
Mendocino Sheriff's Office Press Release: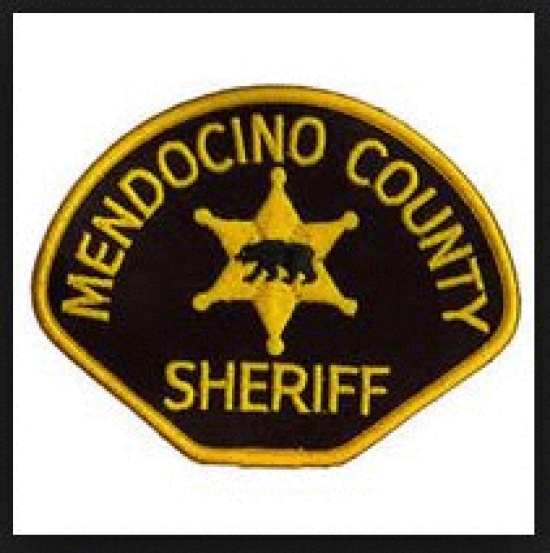 On 05-08-2014 at approximately 1:00 PM a Mendocino County Sheriff's Deputy and two Fish and Wildlife Wardens were dispatched to a residence in the 25000 block of Barnes Lane in Covelo, California regarding a reported domestic dispute.

Upon arrival the Deputy contacted a female adult victim who stated that William Reeves, an ex-boyfriend, had been visiting her and that during that visit an argument occurred.

The female adult victim told Reeves he needed to leave, at which time he accused her of stealing his digital music. When she denied stealing the music, they got into an argument and then he grabbed her and threw her to the ground.

The female adult victim got up and went outside the house to call 9-1-1. While calling 9-1-1 on her cell phone Reeves threw a rock at her, missing her, and then walked up behind her and punched her in the back of her head while she was speaking to a 9-1-1 operator.

The female adult victim in the case suffered only minor injuries.

While speaking to the female adult victim the Deputy and the Wardens saw Reeves walk out of the house. When they called out to him to come speak to them, he ran back into the house.

The Deputy and the Wardens then gave chase. Once in the house Reeves ran into a room and told the Deputy and the Wardens that he had a gun. The Deputy and the Wardens backed out of the house awaiting additional law enforcement personnel.

While barricaded inside the residence Reeves told the Deputy and Wardens that they would have to shoot him and that he was going to burn the house down.

During the incident Reeves started a small fire in the residence and he stated that he wanted law enforcement personnel to shoot him.

Additional personnel from the Mendocino County Sheriff's Office arrived, including members of the Mendocino County Sheriff's Office Crisis Negotiation Team (CNT) and the Special Weapons and Tactics Team (SWAT).

Following approximately 6-hours of negotiating with Reeves he voluntarily walked out of the house and was arrested peacefully.

Reeves was arrested for Assault with a Deadly Weapon, Intimidation of a witness, Felony Vandalism, Arson to an inhabited structure, obstructing or delaying a Peace Officer and for having an outstanding arrest warrant (obstructing or delaying a Peace Officer).

Reeves was to be held at the Mendocino County Jail in lieu of $100,000.00 bail.