[FOUND!!!] Two Fortuna Brothers Missing Near Headwaters Forest/Search and Rescue Operations Underway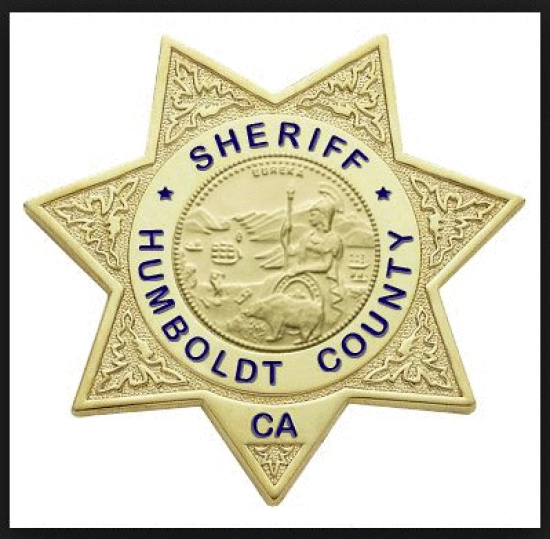 UPDATE 3:52 p.m.: Fortuna Police Dept. Press Release:
On May 3, 2014 at approximately 0830 hours, the Fortuna Police Department's Communications Center received a phone call from Matthew Nyberg regarding his two sons that went missing in the Headwaters Forest the night before. Matthew reported that he had just received a phone call from his 23 year old son Nathan Nyberg and that he was enroute to Palmer Boulevard to contact a motorist that was providing transportation to the missing persons.

Moments later, a member of the Humboldt County Sheriff Departments' Search and Rescue and a Fortuna Police Department Sergeant were notified and met with the with Nathan Nyberg (23) and his 11 year old brother of whom had been driven to the Fortuna Police Department.

Nathan reported that as he and his brother were navigating the trails in the Headwaters Forest off Newburg Road, when they became lost after taking an unfamiliar trail. After it became dark, Nathan attempted to phone family but noticed that his cell phone was inoperable. After unsuccessful attempts to find their way back to a familiar area, the two decided to maintain their location throughout the night and attempt to navigate the trails again during daylight. After daylight the brothers began walking the trails and eventually located a pedestrian somewhere between the forest entrance on Newburg Road and Palmer Boulevard.

"Nathan and his brother were shaken up, but in good health. This is the best possible outcome in this type of situation and we are glad to see that they are now safe and re-united with family" said Sgt Aaron Starcher.
UPDATE 10:15 a.m.: According to Sgt. Aaron Starcher of the Fortuna Police Department, the two brotheres were found this morning around 8:30. Starched said, "They were in good health, a liitle scratched up. They took a wrong turn and hunkered down for the night." Once it started to get light, they managed to find a pedestrian who helped them get to Palmer Street where they called their family. The two are back with their family now. [Huzzah for good endings!]
Original Post: A pair of Fortuna brothers have been missing since yesterday. The 24 year old and the 11 year old were last seen riding their bicycles yesterday about 5 p.m. The two were on the trail system near Fortuna that leads into the Headwaters Forest.
According to Fortuna Police Sgt Jason Kadle, the Humboldt County Sheriff Search and Rescue are currently searching for the missing pair and have been since 10 p.m.
The 24 year old is 6'1″, 180 lbs with blonde hair and brown eyes riding a mountain bike. It is unknown what type of clothing he was wearing.
The 11 year old is 4′ 10″, 80 lbs with brown hair and brown eyes wearing dark shorts, white t-shirt, and black tennis shoes riding a Bmx bike.
If you have any information about the two brothers, please contact the Humboldt County Sheriff's Office at 445 7251.