Darling Uses a Pitchfork During Attack says HCSO
Humboldt Co. Sheriff's Dept. Press Release: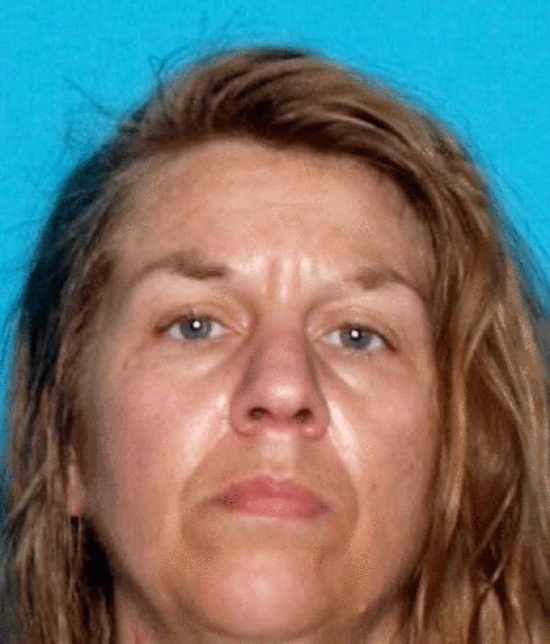 On 04-19-2014, at approximately 1:45 p.m., the Humboldt County Sheriff's Office received a call of a stabbing that occurred in the 400 block of Phillipsville Loop Road, Phillipsville. When deputies arrived on scene they met with the 66 year old male victim, who was bleeding from stab wounds to his arm and scratch marks on his face. The victim declined medical attention.

The victim told the investigating deputy he got into an argument with Paula Sue Darling, 45 years old, whom he had a dating relationship with. During the argument, Darling grabbed an ax and he kicked it out of her hand. Darling then grabbed a nearby pitchfork and started swinging it at the victim, then stabbed at his torso with it. The victim put his arm up to protect himself and she stabbed him in the left forearm.

The victim showed the deputy where the altercation occurred, along with the ax and the pitchfork that was used in the crime.

Deputies checked the area for Darling but could not locate her. A be-on-the–lookout to all area law enforcement was issued for Darling, who is wanted for assault with a deadly weapon and domestic violence.

Paula Sue Darling is described as a white, female, 45 years old, 5'5" tall, 145 lbs, strawberry blond hair, blue eyes.

Anyone with information for the Sheriffs Office regarding this case or related criminal activity is encouraged to call the Sheriffs Office at 707-445-7251 or the Sheriffs Office Crime Tip line at 707-268-2539.