[UPDATED] Breaking News: Reports of a Suicidal Subject Jumping off 101 Bridge South of Benbow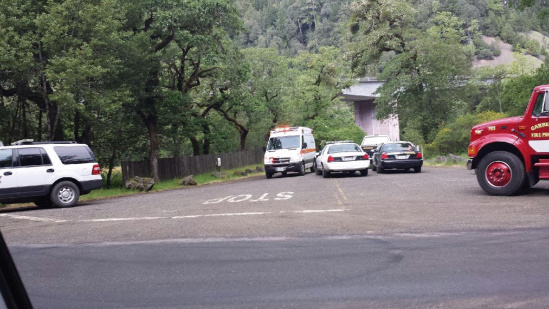 Emergency vehicles arrive at the scene just south of Benbow. [Photo provided by Shanda Centeno]
According to scanner traffic, a male subject jumped off a Hwy 101 bridge near Benbow into the Eel River by Fish Creek Canyon Road. Emergency services have arrived to assist.
UPDATE 3:30 p.m.: According to Lt. Steve Knight of the Humboldt County Sheriff's office, the subject was taken to a hospital.
From past experience, because of privacy concerns on these types of situations, there will be minimal information released.