Large Numbers of Emergency Vehicles and Personnel Gathering for Briceland Fire Chief's Memorial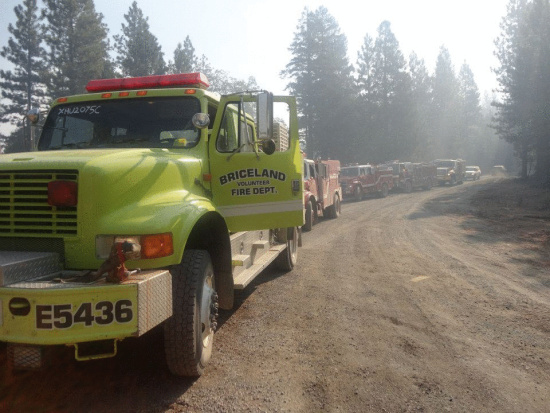 Photo from the Briceland Fire page showing a 2012 strike team.
Throughout the county, expect to see large numbers of emergency vehicles as the memorial service for Briceland Fire Chief Tim Olsen is held today at the River Lodge in Fortuna. There will be processions of fire crews and others heading south from Giuntoli Lane in Arcata at 9:45 a.m. and from Garberville heading north at 10:45 a.m. There will be a plane flying over the group en route from the south county.
The processions are expected to arrive at the River Lodge around noon. The actual memorial service will begin at 1 p.m.
Previously: