Fire Chief Tim Olsen's Memorial Service to include Procession from Garberville to Fortuna
UPDATE 4/11 below:
When Briceland Fire Chief Tim Olsen passed away suddenly on March 20, there was an outpouring of grief from the community. His vehicle became a memorial site where flowers and mementos were displayed. On this Sunday, April 13, there will be a more formal memorial at River Walk which will reflect Olsen's importance to Southern Humboldt and beyond.
In what started as a spontaneous gesture by the fire crew but soon grew, the community left flowers, photographs and other mementos around Briceland Fire Chief Tim Olsen's vehicle (Photograph by Supervisor Estelle Fennell.)
A large procession of fire trucks and other vehicles will leave Garberville at 10:45 a.m. on the 13th and arrive at the River Lodge in Fortuna around noon. There a ceremony will start at 1 p.m. with guest speakers including Sheriff Mike Downey, Supervisor Estelle Fennel, the president of the Humboldt County Fire Chief's association, members of Briceland Fire Dept., representatives from state agencies, and others.
"Tim was well loved and highly respected in many different aspects of our government. He made a lot of headway in making sure that rural fire departments are recognized and honored for all the work they accomplish," explained Diana Totten, a member of Briceland Fire for fourteen years and a reserved captain for Briceland Fire for the last two years. "He put Southern Humboldt on the map with a lot of different agencies. He was well known for advocating that we are one big group of fire family and for advocating that when someone calls 911, they should get the same service as someone in the city. He was an example of professionalism to people here."
Fire crews from other communities will staff Southern Humboldt neighborhoods so that all members of local fire departments will be able to attend Olsen's memorial service. Cal Fire, Humboldt Bay Fire District, and Fortuna Fire will be covering the area to respond quickly should there be any fire. "It's how the fire world comes together," Diana Totten explained. "We have a real strong bond. The bond comes from us spending hours and days responding to fires and traffic accidents. It takes a special kind of person to get up at 2 a.m. and put their fire clothes on."
"Myself and the fire department and Tim Olsen's family can't say enough of what it feels like to be the recipient of something like this when we're usually the givers," Totten added.
Other agencies around Humboldt and beyond have donated time, money and personnel, Totten said. "They've done all that before we asked. That's what Tim was so proud of being a part of."
Members of the community are welcome to come to the service.
Briceland Fire Press Release: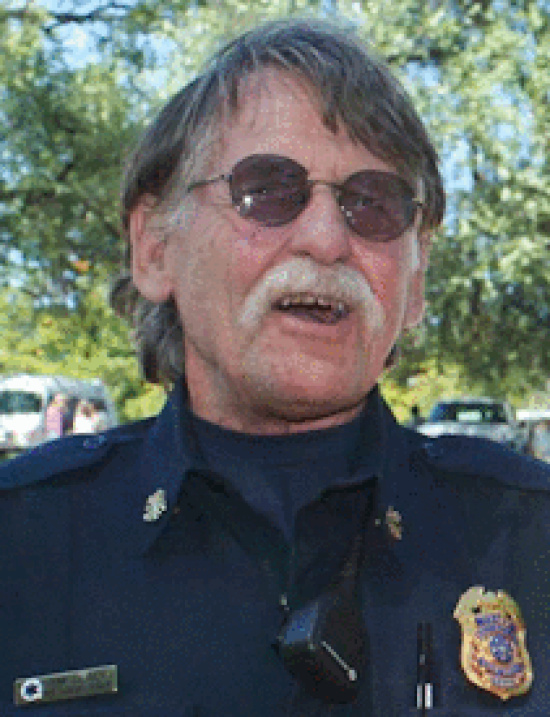 The Briceland Volunteer Fire Department and the Olsen family would like to remind the community that the memorial for Briceland Fire Chief Tim Olsen is to be held on Sunday, April 13th, at 1 pm at the River Lodge in Fortuna. A procession of fire and emergency vehicles will be leaving Garberville Cal-Trans at 10:45 am.

The procession will be traveling north on Redwood Drive through Redway to the Dean Creek Highway 101 on ramp and will then proceed north to Fortuna.

To view the procession at the River Lodge, please plan on arriving no later than noon. The ceremony will be starting promptly at 1:00 pm.
UPDATE 4/11: There will be a procession coming from the north also. According to Westhaven Fire Chief Paul Radman, there will be fire engines, command vehicles, and at least one ambulance joining together. The northern part of Olsen's memorial procession will leave Guintoli Lane at 9:45 a.m. proceeding south. According to Radman, "Tim's impact on emergency services in our region was huge. He touched many far and wide and was respected and loved by all. He was a catalyst for interdepartmental and interdisciplinary cooperation and collaboration."