Memorial Service for Briceland Fire Chief Will Be Held in Fortuna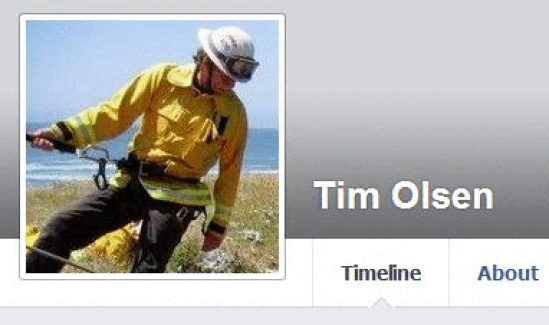 Screen snip taken from Chief Tim Olsen's Facebook page.
Press Release:
The public memorial service for fallen Briceland Fire Chief Tim Olsen will be held on Sunday April 13, 2014 beginning at 1:00PM at the River Lodge Conference Center located at 1800 Riverwalk Dr. Fortuna, CA. A reception and dinner will immediately follow the memorial service at the same location.

Chief Tim Olsen was well-loved and admired for his work in Emergency services, not only in southern Humboldt but all over Humboldt County. He happily dedicated many years of his life to protect and serve our community and created a strong professional rural fire department that is admired and respected by all. Please join us and his family in honoring him in the tradition fitting for a fire chief of his stature.

All Humboldt county fire departments will receive email notification regarding procession details. Anyone wishing to make monetary donations for the Tim Olsen Memorial Fund can do so by sending a check to Briceland Volunteer Fire Department PO Box 1249 Redway, CA 95560 or cash donations can be made at the Community Credit Union in Garberville CA under Briceland Volunteer Fire Department.