Wanted Couple Arrested in Myers Flat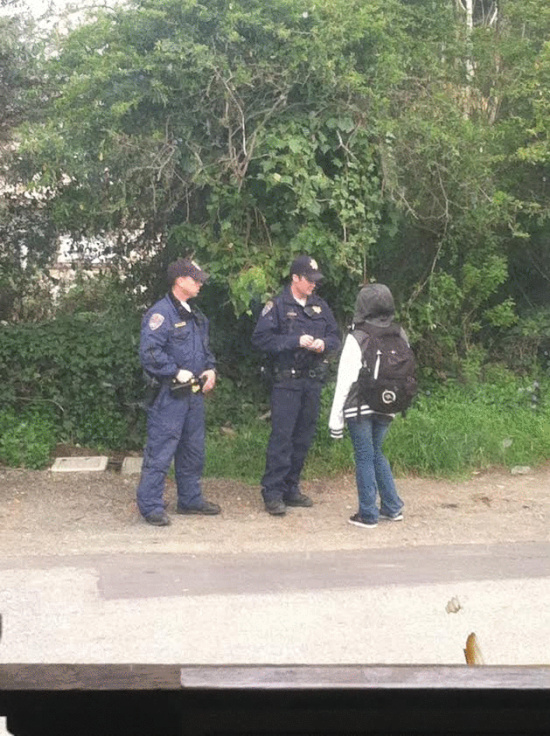 Law enforcement officers talk with the female suspect moments before her arrest on an older warrant. (Photo courtesy of the Myers Flat Grocery Store employees)
According to a CHP representative, the passengers in yesterday's high speed pursuit were arrested in front of the Myers Flat Grocery Store. The couple, a man and a woman, were located by law enforcement about 8:30 a.m.
The representative was unable to release names but a 19 year old male was arrested for possession of drugs. A female (unknown age) was arrested for an older warrant.
In addition, the vehicle pursued first by the Eureka Police Department and later sought by other law enforcement agencies, a black BMW 325, was found today tucked behind the Knight's Restaurant.
The representative said that the driver was still being sought. He is white, about six foot tall with a medium build and sandy blonde hair.
Previously: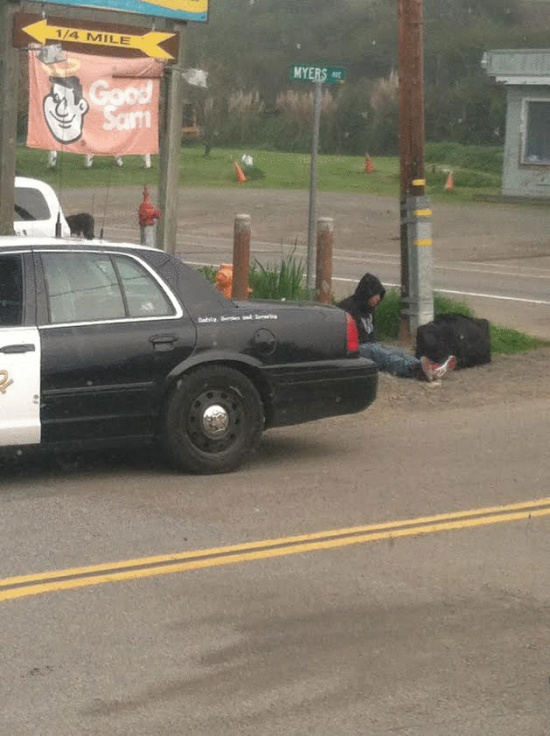 Male suspect handcuffed. (Photo courtesy of the Myers Flat Grocery Store employees.)