Humboldt Fresh: Cute Animal Cards and Copper Bracelets
Love Humboldt? Like buying local? Then this new series, Humboldt Fresh, which showcases new products from our neighbors, will serve up a variety of items created here in our home county.
When Pamlyn Millsap's young friend found out she was adopted, the 10 year old was confused and upset. To comfort her, Millsap and her partner, Karen O'Shell, introduced her to Bonkers (See photo below.) The girl was comforted by the thought that this plush pile of puppy pudge was also adopted. From this beginning has sprung a whole line of cards featuring the photos of local animals and a unique mini-story on the back.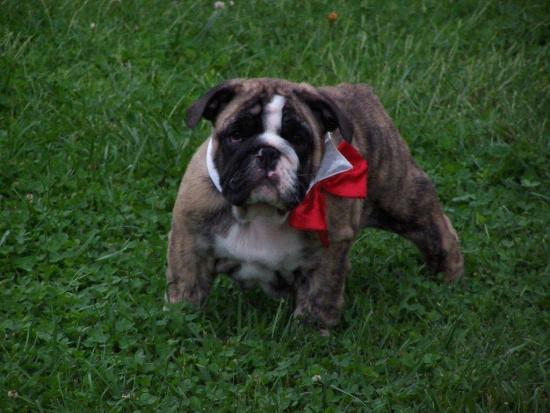 This is Bonkers. He and a few friends are featured on a new line of Humboldt greeting cards.
Millsap wrote proudly, "Our cards cover topics that are near and dear to Humboldt County. We have cards on homelessness, drug addiction, adoption, foster parenting, mentoring, suicide prevention, bullying, love, happiness, car rides and other fun pet related things."
The company is building a new website here….. www.minnowpaws.com
The second Debuted featured product line comes from Forge Ahead, hand creations from a Humboldt County metal artist. Pat Blair, the artist, has just started offering copper bracelets (see photo below) in addition to his intricate, small sculptures. He explained the process:
These bracelets are made entirely from post construction recycled copper. The coloring you see on the bracelet is a result of "flame painting." Flame painting is a technique of bringing the copper to a specific temperature then cooling it down. The colors are actually micro crystals just like the ones that you hang in your window on a sunny day to create the rainbows on the floor and walls.
More styles can be seen here but be sure to check out the whole site to see the full variety of beautiful handcrafted metal art that Blair has created. "I hope to expand more this summer," Blair said. "Look out Holly Yashi!"
–––—
Do you want your new local product featured? Contact mskymkemp@gmail.com and tell us a little bit about how your item is starting out here in Humboldt. A photo is helpful though not absolutely necessary. These products are not critically reviewed and no money is accepted for their placement. This is merely an attempt to introduce small local entrepreneurs, artists, and writers to the community.