Accident on Salmon Creek Road Near Intersection with Thomas Road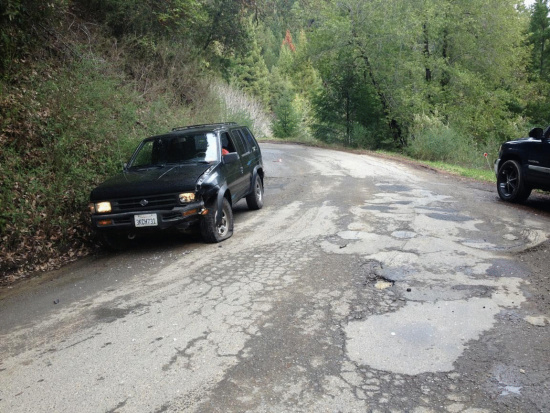 UPDATE 12:50 p.m.:
Correction: According to a witness, the accident is less than a mile up Salmon Creek Road from the Maple Hills Road. Traffic is getting through. CHP are on the scene.
###
A no injury accident is being reported by the CHP on Salmon Creek Road near the Thomas Road intersection in Southern Humboldt. A blue Nissan Pathfinder and a Blue Yukon have collided. A tow truck is on the way. Be careful if you are headed in that direction.
The CHP gps location of the accident is shown below.