SoCal Tries to Capitalize on NorCal Brand for European Audience–Fail? Or Not?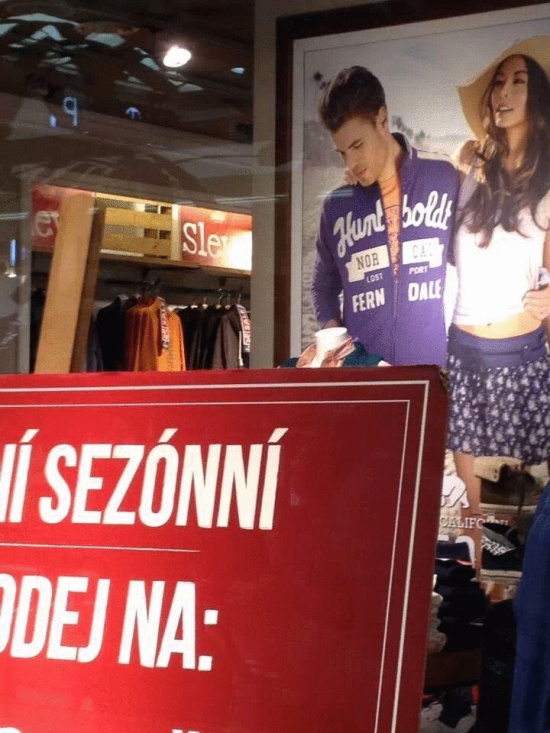 UPDATE 2/5: You can buy your own version here. Thanks to radusername for searching it out!
###
Time out from news for a little oddity.
The photo above was taken in the Czech Republic recently. Apparently, a Southern California clothing company, Time Out, that tries to sell a casual, comfortable brand took northern California names, added them to at least one clothing item, and sold the item overseas.
The effect is oddly unsettling as if a small earthquake had shaken up our local landscape.
Note that Humboldt became Hunboldt (or else Czech cursive is different from ours.)
NOR CAL looks okay.
Lost Port…I haven't found any place in California named that.
FERN DALE is separated into two words.
Truly a case of something being lost in translation. Having Humboldt without its hum…is not having Humboldt at all.