Getting Warmer/ Getting Colder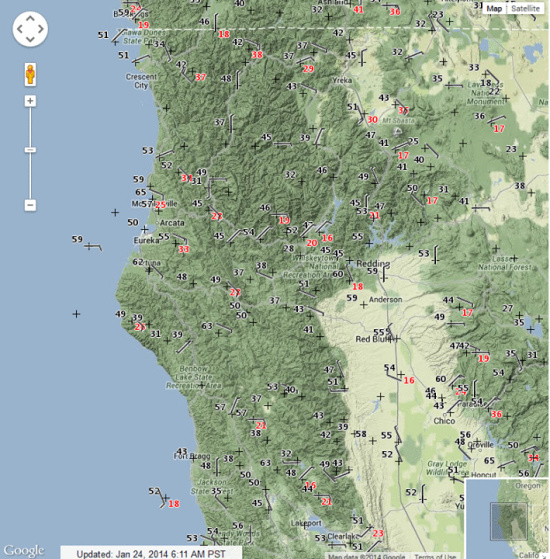 The temperatures this morning are all over the map. Some residents are reporting temperatures of 68 degrees in Ferndale and others near Whitethorn are reporting temperatures near 25 degrees.
Above is the US National Weather Service report of official temperatures. Crazy, huh? And, either warm or cold, there is not a cloud on the horizon.