Father Eric's Belongings Found Beneath the Miranda Bridge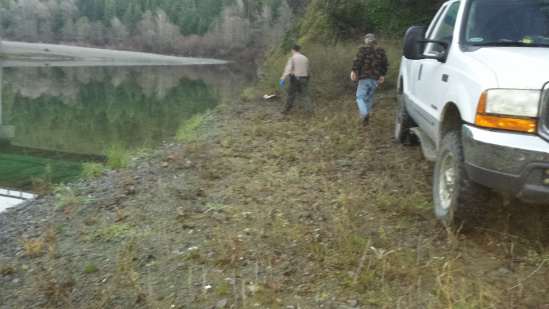 Photos submitted by Donna Bowman.
On Saturday, Jan. 4, Donna Bowman and her husband, Ken, were walking along the Eel River on the bank beneath the Miranda Bridge. "I looked down and saw this card," said Bowman. "It said Eric Freed." The card, she believed, was some sort of access card. As she and her husband looked around, they saw several other items including a bright red travel case, a humidor and cigars, a hymnal and what Bowman described as "a Japanese Bible" partially submerged in the river. "There was not enough water to take [the items] anywhere," Bowman explained.
Bowman and her husband knew about Father Freed's death and Gary Bullock's arrest. Right away, they recognized the items as being significant. Ken Bowman went back to their home to call 911.
"The sheriff came right away," Donna Bowman said. Law enforcement helped search the bank and waterways. More items were discovered and pulled in.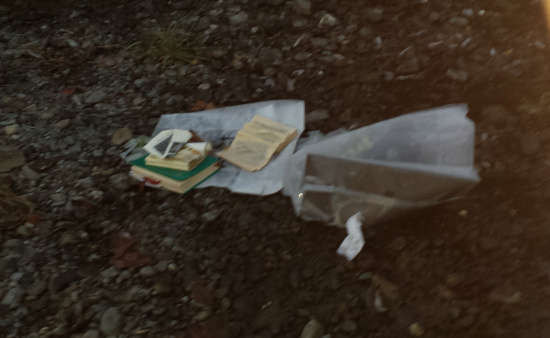 A couple days later more law enforcement showed up and searched the area but nothing else was found.
The Miranda Bridge is a popular swimming area and within sight of Hwy 101, the quickest travel route between Eureka and the area west of Redway where Bullock was arrested on Jan. 2.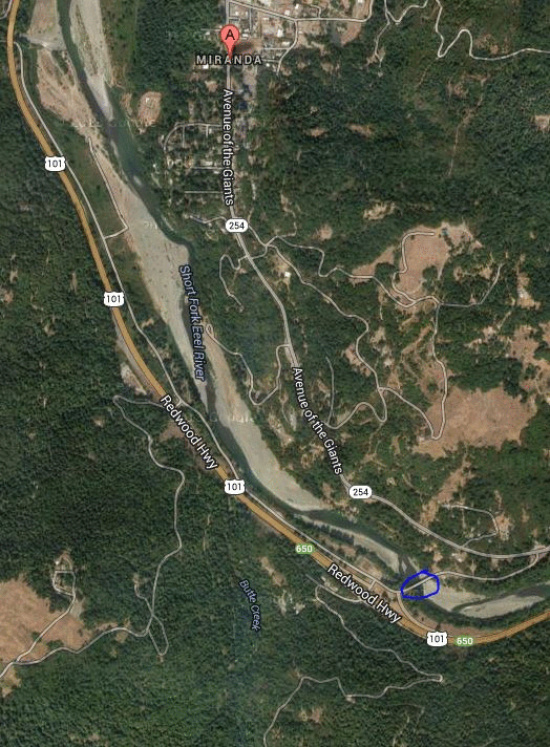 Circled area shows the Miranda Bridge. (Image snipped from Google Maps.)