Fire Burns Structure In Whitethorn Area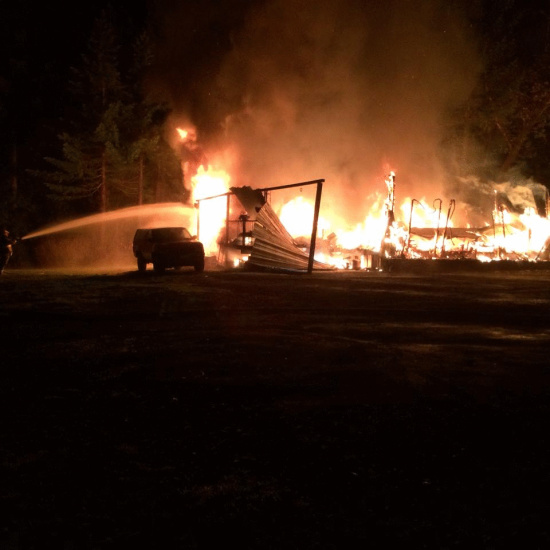 UPDATE 8:45 p.m.: According to Marty Hobbs, Cal Fire chief, the home near Whitethorn that burnt down was fully engulfed by the time the first engine rolled onto the scene. The owner was able to escape but at least one cat was missing. The hope is that it was scared, ran away temporarily, and will return soon.
There has been a fundraising page set up for the owner of the home here.
###
Whitethorn Fire responded to a structure blaze at 5:30 this morning on Gibson Creek Road. According to George Monroe of the Southern Humboldt Fire Chiefs Association, two Calfire engines responded as well. The cause is unknown at this time.
According to reports, the structure was completely destroyed. As soon as information on how to assist the owner is available. RHBB will post the information.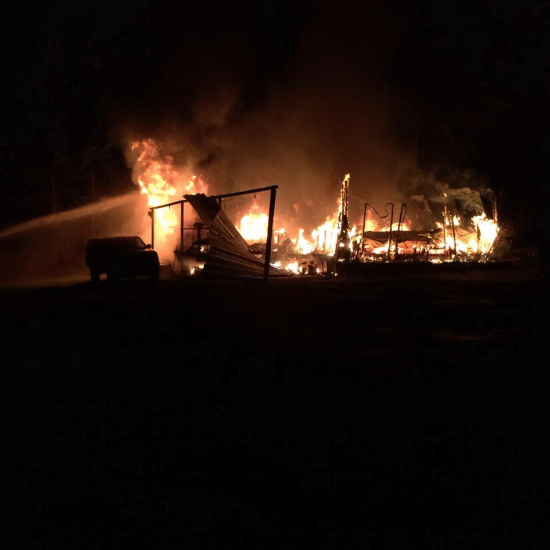 Photos provided by a reader.