UPDATED: Accident Victim Texts for Help as Emergency Personnel Attempt to Locate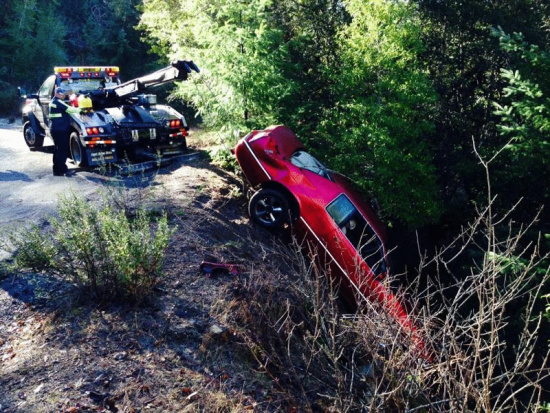 UPDATE 1/21: Just for fun, above is a photo of the car being pulled out. (Photo provided by Matt Stark.)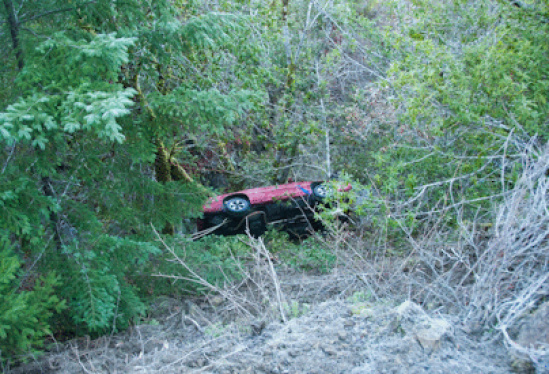 The vehicle as seen on Jan. 17 at 10 a.m.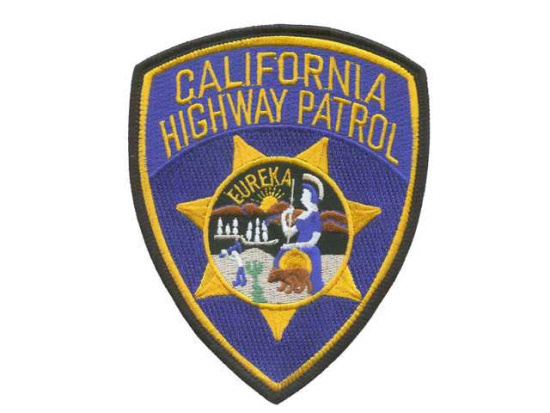 UPDATE 1/17: CHP Press Release:
On 1/16/14 at approximately 1900 hours, Steven Dellay, of Rio Dell, CA, was driving north on Thomas Creek Road, south of Salmon Creek Road. He was driving his 1996 Cadillac Eldorado. For reason yet to be determined, he lost control of the vehicle as he approached a sharp right hand turn in the roadway. The vehicle traveled off the roadway and overturned. The vehicle came to rest approximately 90 feet down a steep embankment against a tree. The driver was transported to Redwood Memorial Hospital in Fortuna, CA, with major injuries. He was wearing his seatbelt. DUI was not a factor in the collision.
UPDATE 10:53 p.m.: The victim has been found and jaws of life are being used [brought] to extricate him. [Note: the jaws were not needed.]
###
According to CHP dispatch, there was an accident called in about 8:30 this evening in the Southern Humboldt area. Emergency personnel were, at first, unable to locate (UTL) the victim. Between texts from the victim and pinging the cell phone, an ambulance is now headed up Thomas Road off of Salmon Creek west of Miranda as of 10:35 p.m.
Anyone driving in the area, please drive carefully.