We Shall Overcome: An Inspiring Lost Coast Hiking Trip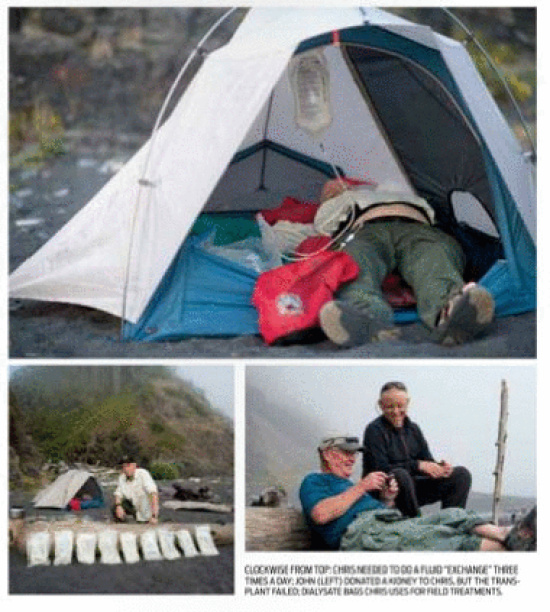 Photos snipped from a screenshot of the Backpacker's story on Chris Martin's hike.
When Backpacker magazine announced a contest for a bucket list hike, they didn't expect to be exploring up the Lost Coast with someone like Chris Martin. Martin has a kidney disease that requires daily dialysis. But he craved the experience of doing an overnight backpacking trip. With the help of the magazine, the Humboldt County Convention and Visitors Bureau, and his dad who had previously donated a kidney to him, Martin carried the equipment necessary to complete the adventure up the Lost Coast, north of Shelter Cove.
There was quite a bit of equipment as he needed dialysis three times a day while hiking. The backpackers didn't go far but Martin was able to stay out two nights. As the article says, "The challenge here is not measured by distance covered or speed achieved."
Read the rest of this inspiring exploration of the Lost Coast here.