Photo of North Jetty and the High Surf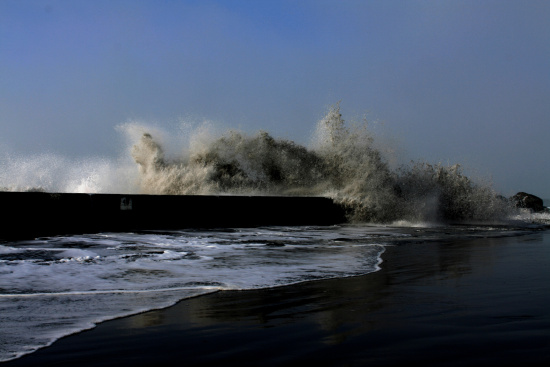 North Jetty in Eureka this morning. (Photo by John W. DeLodder.)
Waves rinsed the North Coast today reaching unusual heights. The surf is expected to be dropping this afternoon but earlier today waves reached close to 30 feet high. Below is a graph provided by the US National Weather Service in Eureka on Facebook showing wave heights as of 5 A.M.
Nonetheless, the Service writes,
The waves will decrease in size significantly this afternoon. Large breaking waves along the coast will lead to increased wave run up on beaches with waves topping over jetties and rocks. These large waves can be erratic and unpredictable. Use extra caution anywhere near the surf zone as these large waves will be capable of sweeping people into the frigid and turbulent ocean waters.