Man Arrested for Inflicting 'Numerous Stab Wounds' to the Neck of Another Man
UPDATE 11:17 P.M.: Mendocino Co. Sheriff's Press Release:
On 01-02-14 at approximately 1800 hours Victor De La Cruz surrendered himself to Mendocino County Sheriff's Detectives in Sonoma County. The surrender had been facilitated by a private attorney from Ukiah, California.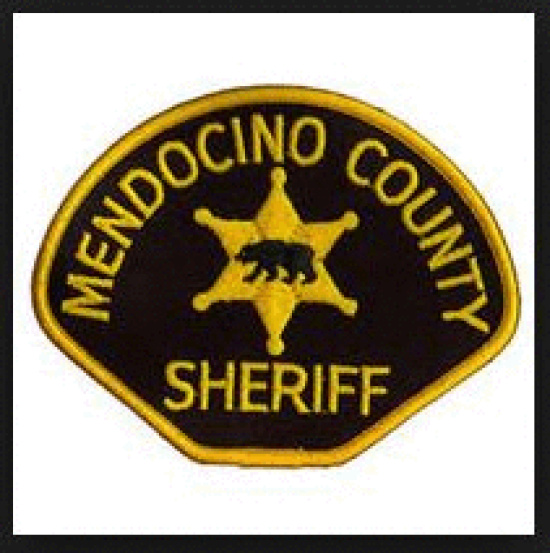 ###
Mendocino Co. Sheriff's Press Release:
On 01-01-14, at 0445 hours Coyote Valley Tribal Police and deputies from the Mendocino County Sheriff's Office were dispatched to a reported stabbing in the 100 block of Campbell Drive on the Coyote Valley Rancheria.

Upon arrival officers and deputies located the victim, a 20-year-old male, with numerous stab wounds to his neck and abdomen. The victim was bleeding profusely and his injuries were life threatening. Medical personnel responded to the scene and transported the victim to the Ukiah Valley Medical Center. The victim was later flown to an out of area hospital for additional medical treatment.

Officers and deputies interviewed several witnesses and learned the victim had been involved in an argument with 16-year-old Victor De La Cruz who resides in Ukiah, California.

The argument escalated into a physical confrontation, which resulted in De La Cruz stabbing the victim numerous times. De La Cruz fled the area on foot and his current whereabouts are unknown.

Sheriff's Detectives are continuing investigations in the incident and De La Cruz should be considered armed and dangerous.

Anyone with information concerning De La Cruz's whereabouts should contact the Mendocino County Sheriff's Office dispatch center at 707-463-4086 or the Sheriff's Office tip line at 707-234-2100.