Alleged Drunk Driver Hits Cop Car with Officer and K9 Inside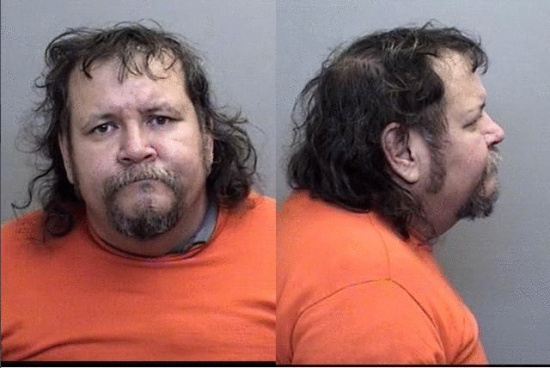 Mendocino County Sheriff Press Release:
On 12-30-2013 at about 0030 hours a vehicle driven by Kenneth Phillips, age 49, of Willits crossed over a double yellow line and struck a Sheriff's Office marked patrol vehicle in the 200 block of Sherwood Road in Willits, California.

The suspect vehicle (1988 Chrysler sedan) was traveling E/B in the 200 block of Sherwood Road when the driver, Kenneth Phillips, crossed over the double yellow line of the roadway and collided with the marked patrol vehicle (SUV) that was traveling W/B on Sherwood Road.

The patrol vehicle was driven by K-9 Deputy Joseph DeMarco who suffered minor injuries as a result of the collision, while his K-9 partner was uninjured.

The patrol vehicle driven by K-9 Deputy DeMarco suffered significant damage during the collision and was subsequently removed from service.

Following the collision, personnel from the Willits Police Department arrived to conduct a traffic collision investigation.

During the course of the investigation it was determined Phillips had sustained minor injuries. It was also determined Phillips had the strong odor of an alcoholic beverage emitting from his person and breath, he had no automotive liability insurance and he was unlicensed.

Phillips was arrested by the Willits Police Department and booked into the Mendocino County Jail for suspicion of causing bodily injury while driving under the influence, operating a motor vehicle without a driver's license and for operating a motor vehicle without proof of financial responsibility.

Phillips is currently in custody at the Mendocino County jail where he is being held on $50,000.00 bail.