Sneaker Waves Predicted Today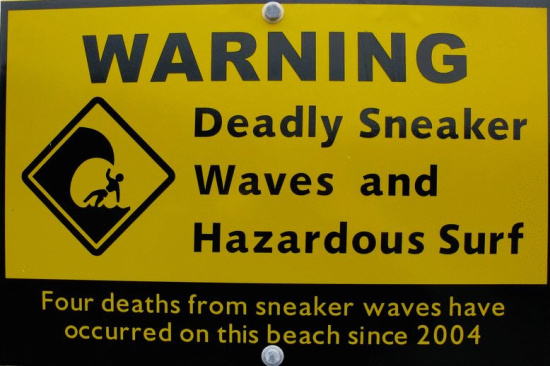 The US National Weather Service is predicting Sneaker Waves today. They write on their Facebook page,
Large long period waves are peaking this morning in the waters causing breaking surf in the 10 to 15 foot range. The largest of these waves will come in sets and can yield significantly farther run up of water on area beaches than otherwise experienced between sets. These Sneaker Waves can appear suddenly and be deadly if you are not paying attention. If visiting the beach today, avoid dangerous locations such as exposed rocks and jetties. Never turn your back on the ocean!
Be safe out there.