Wiyots Through Al Jazeera's Eyes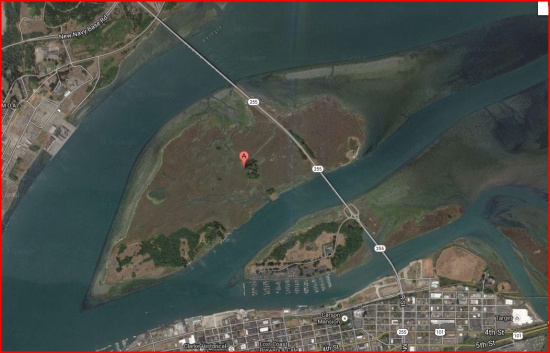 The Wiyot tribe's quest to regain Indian Island is featured today on Al Jazeera. The in-depth story describes the massacre of 50 tribespeople over 150 years ago on the island as they gathered to perform the world renewal ceremony.
A posse of white settlers sneaked through the darkness one night in 1860 and murdered more than 50 Native American women and children, mostly with axes and hatchets.

"Amidst the wailing of mutilated infants," The San Francisco Bulletin wrote at the time, "the savage blows are given, cutting through bone and brain."
Then follows the modern day purchase and cleanup of the island.
But then… the Tuluwat site went up for sale again. The asking price was $106,000. In 1999, at a meeting of the National Congress of American Indians, in Palm Springs, Calif., a friend of hers — a Pauma Indian, Juana Majel-Dixon — stood on a table beseeching the 1,400 attendees to help Seidner with a down payment before passing around a paper bag.

"When I got back to my hotel room and counted the money," Seidner said, "we had raised $40,000. I was dumbfounded."
Read it and learn a piece of the history of this place we call home.